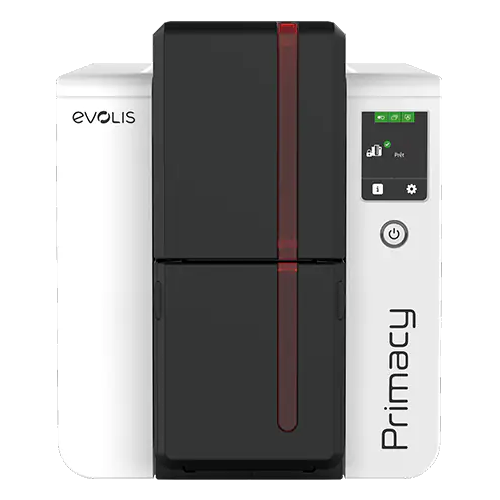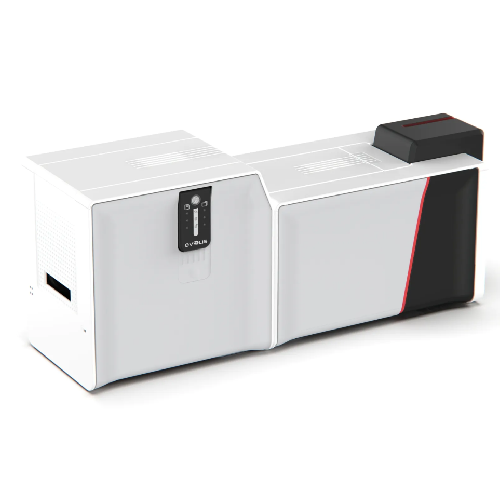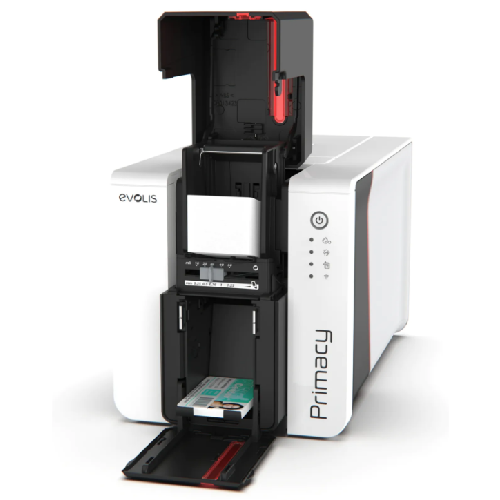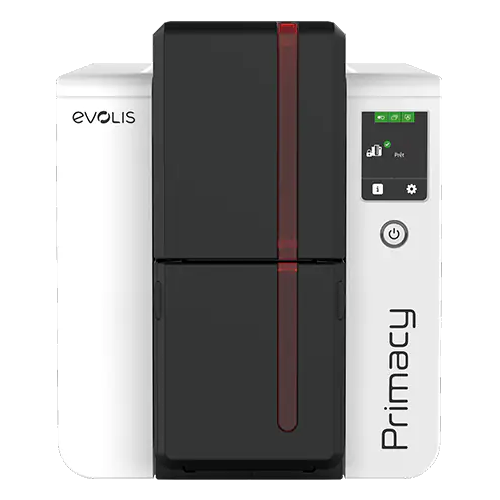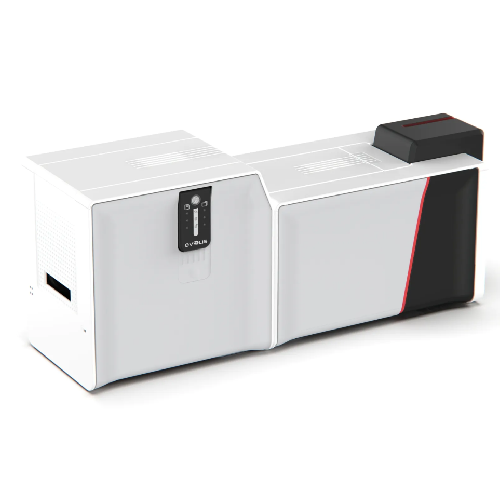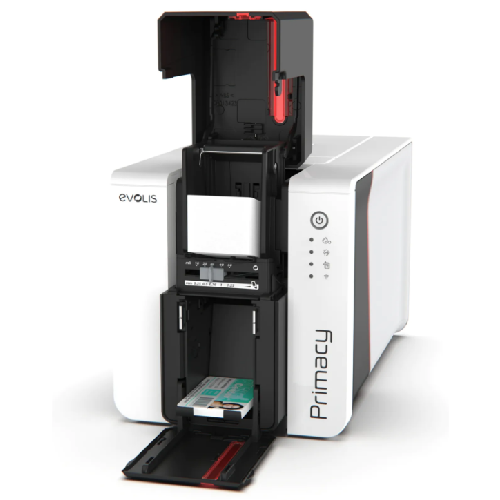 Evolis Primacy 2 ID Card Printer [Without Option]
---
Color Printing

Color

Printer Type

ID Card

Print Technology

Direct-to-Card

Interface

USB

Ethernet

USB-A

Print Capabilities

Single-Sided Only

dpi (dots per inch)

300dpi

Lamination

None
---
Product Highlights
Evolis, Primacy 2 Simplex Expert Printer Without Option, USB & Ethernet, Includes: cardPresso XXS Software License

Spec. Sheet
Evolis Primacy 2 Card Printer
At your service today—and in the future
With all the possibilities it offers, Primacy 2 can meet all the needs you have today. And those you have in the future too. How? Thanks to its many features that can easily be added throughout its life: double-sided printing, 200-card feeder, encoders, lamination module, LCD panel. You can install these new options yourself very easily, and from the comfort of your own premises.
The durability of Primacy 2 is also achieved thanks to its robustness. That's why we've optimized the printhead protection to give it an even longer life. You can also count on the 3-year warranty and even opt for an additional extension for even more peace of mind.
Printing technologies, plus rewriting
Primacy 2 incorporates the printing technology of sublimation to create your color cards and thermal transfer for your monochrome cards. In addition to these 2 technologies, we offer you a further step. With Primacy 2, you can also print on rewritable cards with our rewrite technology. This feature, available as standard on Primacy 2, allows you to print, erase, and reprint the same card in a matter of seconds. This economical and practical use is particularly relevant when issuing temporary cards and badges or those that are likely to be updated regularly (visitor badges, student cards, loyalty cards, etc.).
No need to choose between quantity and quality
Primacy 2 gives you both: an output capacity suitable for medium to large runs and high quality printing. Its printing speed of up to 280 cards per hour, combined with its 100- or 200-card feeder, are the two major assets of the Primacy 2 that allow it to reach a high level of productivity and autonomy. Alongside this, its high resolution printing mode coupled with its colorimetric profile as close to real-life colors as possible allows you to obtain a high quality rendering on all your cards.
Even more security and durability for your cards.
From the simplest to the most secure cards, Primacy 2 can do it all. You can choose the level of security depending on your requirements:
Encoders : encode contact or contactless chips and magnetic strips with our various encoders. Choose the ones you need when you purchase or add them throughout the life of your Primacy 2.
UV effect : thanks to the specific YMCKOO ribbon, or via the overlay layer of our standard color ribbons associated with the lamination module, you can add a UV effect to your cards in order to give them a greater level of security.
Double overlay layer : a double overlay layer means optimized durability for your printed cards. This double layer of varnish provides enhanced wear and abrasion protection, with 3 times the abrasion resistance of standard YMCKO ribbon.
Lamination module : ordered at the same time as your Primacy 2 or added as needed, the lamination module allows you to integrate advanced security and protection elements (varnish, patch, or generic or custom holograms). The lamination module is the essential feature for an optimum level of security and durability.
Scanner : the scanner allows you to check that the elements on your cards have been printed correctly and to keep a print history.
The printed data also needs security.
When you personalize a card with personal data, the data is sent to the printer so that it can start the personalization. Once the printing is finished, this information is then readable on the ribbon. How can we ensure that no data remains accessible, either digitally from the printer's memory or physically from the ribbon?
To achieve this, Primacy 2 incorporates two technologies:
Kineclipse® : The sensitive information on the ribbon after printing ismade illegible by a masking system.
Digital erasing : The data sent to the printer is automatically deleted from its memory.
Lock your Primacy 2 to better protect it
Mechanical locking by key on the Primacy 2 prevents the printer from being opened. Access to the interior of the machine and to the feeder is only possible if you are in possession of the key. In other words, consumables (cards, ribbons, etc.) and all components that could be stolen (such as encoders) are protected.