We offer free RFID software tools to test RFID tags and labels in your environment using fixed readers, or download to your RFID handheld. Zebra Technologies, offers these outstanding free software tools to assist with testing and analyzing RFID labels and tags. Contact us for assistance with any RFID project.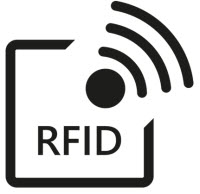 PowerSession

is a PC-based tool and demonstrates several capabilities of the reader including reading tags from multiple readers, exporting tags, controlling individual reader parameters and RFID protocol settings, upgrading reader firmware etc. It is an excellent tool that can be used to demonstrate the capabilities of the FX7500 RFID reader in a very effective manner. Power Session allows you to analyze reads from multiple antennas, (up to 9 per reader), and create reports.
Download Power Session
Rapidread

is a demonstration application that runs on MC3190-Z and MC9X90 RFID handhelds. RapidRead provides wireless data capture information like the number (total and unique) of EPC Gen 2 RFID tags that are in range of the RFID handheld. RapidRead can also perform with a geiger counter mode to locate a specific tagged item. Specific characteristics such as size, color and style are input and audible and the visual cues will guide the user to that specific item. Find answers to your support questions about Rapidread. You'll find a wealth of information and online assistance, including developer tools, software downloads, product manuals and online repair requests.

Download RapidRead



SessionOne

is a demonstration application for the FX Series of RFID readers, SessionOne provides wireless data capture information from fixed readers and antennas, typically used in portal, doorway or choke point applications.

Download SessionOne

Barcodefactory, a Paragon Print Systems, Inc. company is committed to simplifying the integration and use of RFID and Barcoding technology. We offer site analysis, tag testing, professional integration, consulting and installation. We are premier partners with the world's largest RFID and Barcoding equipment, Label and tag manufacturers. This provides our clients with the very best pricing in RFID hardware and supplies. We can manage the entire process from concept to installation. Since 1994, Paragon has offered clients worldwide with cutting edge technology designed to improved productivity and reduce operational cost. Contact us to discuss your RFID application.