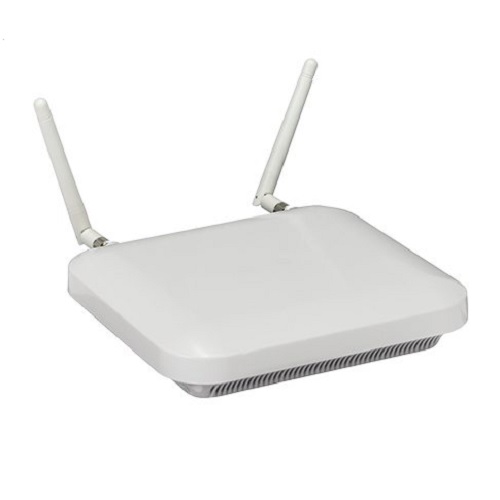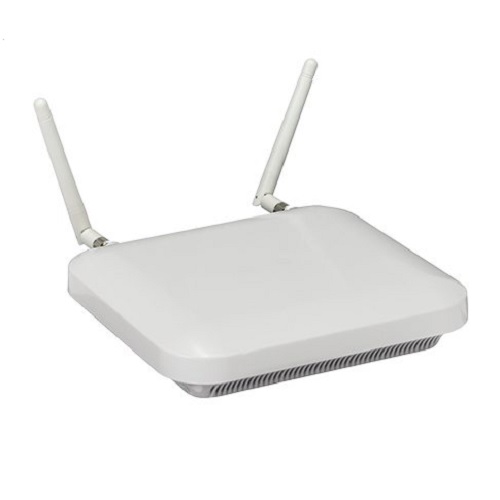 ---
| | |
| --- | --- |
| Data Transfer Rate | 1.267Gbps |
| MIMO | 2x2:2 |
| Power | PoE |
| Radio Band | Dual |
| Wireless Type | 802.11 a/b/g/n/ac |
| Environment | Indoor |
---
Product Highlights
Indoor Access Point, Extreme Networks, AP-7532, 802.11AC AP, Includes: External Antenna WR

Full Specifications
Extreme Networks WiNG AP 7522
Product Overview
Your WLAN keeps your business moving, empowering your workers to achieve maximum productivity and providing your customers with the high-performance wireless services they expect inside your walls. Yet your wireless LAN is constantly pressured by the steady increase in number of users — as well as the bandwidth-heavy and latency-sensitive voice and multimedia applications they use. Upgrading to 802.11ac could solve the problem, but cost has always been an issue — until now.
Introducing the ExtremeWireless WiNG AP 7522 Access Point from Extreme Networks, delivering 802.11ac speeds at half the cost of many of its competitors. Now you can support virtually any of the mobile devices on your network running today's demanding applications, with a design that fits right into any area in your environment. The 802.11n radio ensures backward compatibility with every mobile device in use in your operation today — and 256 QAM modulation boosts the bandwidth of the 802.11n radio to 802.11ac levels. Choose internal antennas for a sleek understated look that is ideal in customer-facing or carpeted office areas, or external antennas that allow you to choose the antennas you need to achieve maximum range and performance in demanding industrial areas. If you need sensor capability, the AP 7522 gives you the flexibility to meet different business needs — you can deploy a single AP 7522 as both a sensor and an access point for maximum cost-efficiency, or as a dedicated sensor for the most robust sensing functionality. And with our high- powered radios, you'll need fewer access points. The result? A new level of capacity and performance for your wireless LAN — at a new low cost.
The Bandwith and Application Performance You Need to Support all of Your Users
802.11ac technology builds on the advances of 802.11n — the 802.11ac radio delivers more bandwidth and faster speeds through new technology enhancements such as Multiple- Input Multiple-Output (MIMO). 256 QAM modulation gives the 2X2 MIMO 802.11ac radio an additional performance boost, and increases the bandwidth of the 802.11n radio to 802.11ac speeds. In addition, interference from 2.4 GHz devices is finally eliminated. Since 802.11ac operates only in the 5 GHz band, Bluetooth® headsets, microwave ovens, and other devices will no longer impact Wi-Fi network performance. The result? Your WLAN can support an unprecedented number of users and applications— including voice and video—allowing you to confidently deploy Bring Your Own Device (BYOD) initiatives and empower new workgroups with mobility.
Easy Migration to Fifth-Generation 802.11ac Wi-Fi
The dual-radio AP 7522 provides the simplest path to next- generation Wi-Fi. The 802.11ac radio readies you to support new 5 GHz mobile devices, while the 802.11n radio ensures support for all existing mobile devices — including 2.4 GHz clients. The radios work together to allow you to migrate to 802.11ac at your own pace — and without the high cost of "rip and replace."
More Robust Wireless Connections
Your users will experience a wireless connection that is more robust than ever before, thanks to improved beamforming. Beamforming creates the most efficient path for data transmission between an access point and a mobile device. Until now, the transmitting beamformer worked alone to define this path. Now, the receiver also assists, a process known as sounding. The result is a stronger connection that enables faster data transmission. Application throughput and performance is improved, along with mobile device battery power.
Gap-Free Security
The AP 7522 secures all your wireless transmissions, ensuring compliance with the government or industry regulations your business may be subject to, such as PCI in retail and HIPAA in healthcare. Your network is protected every second of every day with comprehensive integrated security features that include layer 2-7 stateful packet filtering firewall, AAA RADIUS services, a VPN gateway, and location-based access control.
Flexibile WIPS Sensor Support
You choose how you want to implement sensing to support AirDefense Network Assurance features. While you can always choose to deploy an AP 7522 as a dedicated sensor, Radio Share and Off-Channel Scan features work hand- in-hand to allow either or both radios to carry client data and act as a sensor, providing dual-band sensing without adding cost.
Voice, Locationing, and Guest Access
Support for Voice-over-wireless LAN (VoWLAN) quality of service (QoS) ensures toll quality, even with many simultaneous calls on a single access point. In addition, you can leverage locationing services to locate and track people and assets, as well as control network and application access. And since you can ensure that users are only able to access authorized networks, sites, and applications, it's easy to provide hotspot and guest access.
The Extreme Networks Advantage: A Turboboost for Performance and Superior Scalability
Since the AP 7522 802.11ac Access Point is part of our ExtremeWireless WiNG 5 family of WLAN infrastructure, it is "network-aware," able to work in concert with all other ExtremeWireless WiNG 5 controllers and access points to define the route that will enable the fastest and most robust path for every transmission. And since the AP 7522 can be adopted by our controllers for easy centralized management, your network is easy to scale. No matter how many access points and controllers you need, or where in the world they are located, you can deploy, monitor, troubleshoot, and manage them all from a single location. No matter how many users you need to support today or tomorrow, you get the peace of mind that comes from knowing your network is always ready and waiting.
Support Services Bring Our Expertise Right to Your Door
Reduce risk, lower your capital investment, and reduce operational costs with from-the-manufacturer support services. Our family of services can help you get and keep your WLAN up and running at peak performance by providing the assistance you need at every phase of the network lifecycle — from planning and implementation to post-deployment everyday support.