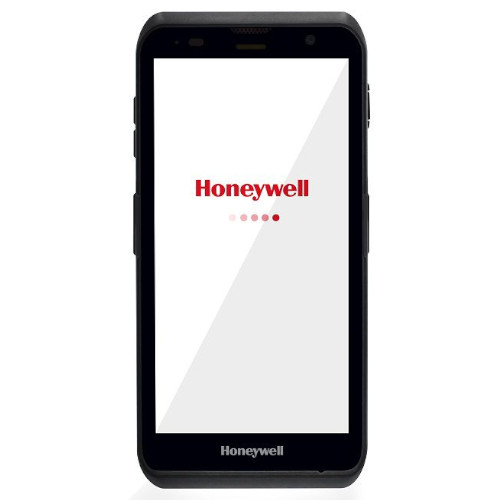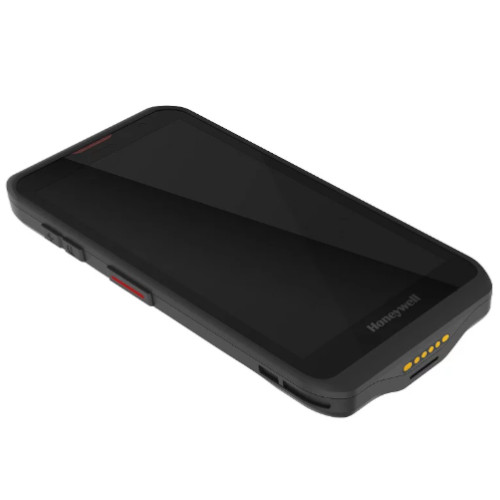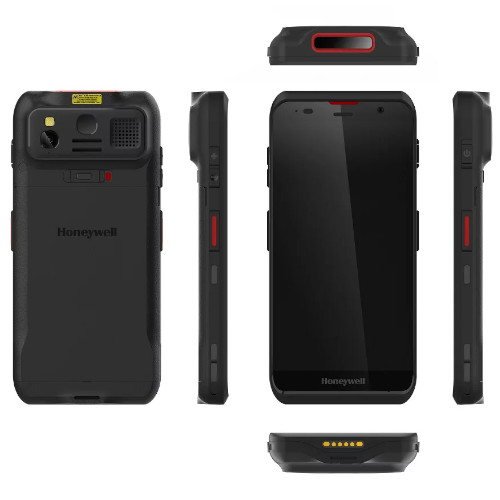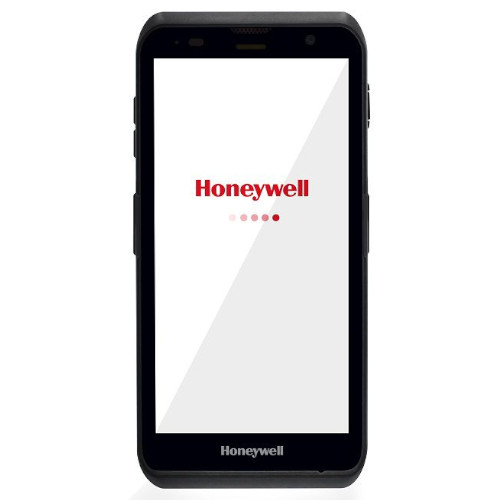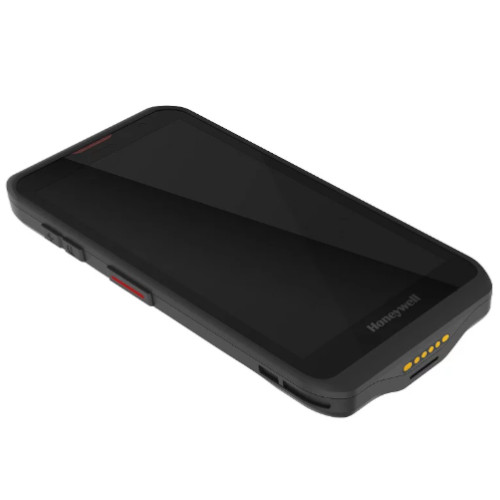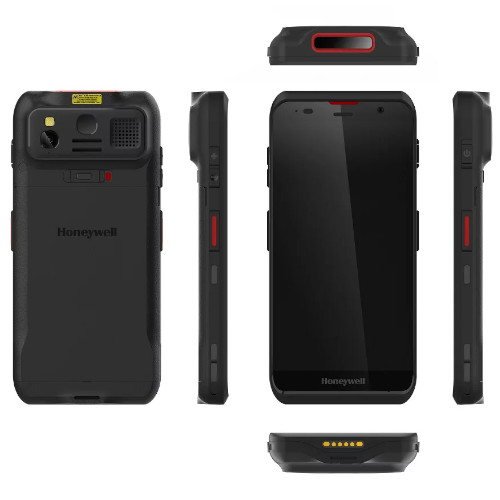 Honeywell EDA52 Mobile Computer
---
Form Factor

Phone-size

Scanner Type

2D Area Imager

Scan Range

Standard

Operating System

Android

Interface

Bluetooth 5

Cellular

4G

NFC

Wireless LAN

USB-C

RAM Memory

4 GB

Device Storage

64 GB

IP Rating

IP67

Durability

Rugged

User Input

Touchscreen

Screen Resolution

1440 x 720

Features

Camera

Microphone

GMS

Touch Screen
---
Product Highlights
Honeywell EDA52 (2PIN) Android 11 With GMS, WWAN & WLAN, S0703 Imager, 2.0GHZ 8 Core, 4GB/64GB Memory, 13MP+5MP Cameras, Bluetooth 5.0, NFC, Battery 4500mAh, USB Type C

Spec. Sheet
---
Frequently Bought Together
Honeywell ScanPal EDA52 2 PIN Mobile Computer
The ScanPal EDA52 is Honeywell's next generation ScanPal series mobile computer equipped with the latest Qualcomm Snapdragon octa-core 2.0GHz processor and robust wireless connectivity through NFC, Wi-Fi 5, Bluetooth 5.1 and 4G LTE communication.
A prominent 5.5-inch Gorilla Glass touch screen interface and ergonomic industrial design help to greatly improve user comfort and experience. Its lightweight and slim design means that users can easily operate the device with one hand, carry it in pockets, and stay comfortable all day.
The 13-megapixel rear camera allows users to capture high-resolution images for quality image documentation while the 5-megapixel front camera allows users to engage in video communication.
The EDA52 incorporates the all-new and powerful Honeywell S0703 scan engine which enables fast reading even of damaged or incomplete barcodes.
Outfitted with a rugged housing and IP67 rated sealing, the EDA52 can operate under rough usage and demanding environmental conditions. A 4500mAh battery allows for prolonged and uninterrupted use between each charge. The battery is also easily removable and supports quick charge 3.0.
The EDA52 (WWAN version) supports one nano SIM and one eSIM simultaneously. An eSIM enables simple management of subscriptions to different mobile network carriers, thereby allowing easy switch between carriers without the need to manage multiple physical SIM cards.
The EDA52 is built on Android 11 and can be upgraded to Android 13* minimizing maintenance issues and ensuring long-term feature support. It is validated under AER (Android Enterprise Recommended)**, a Google-led initiative that helps businesses confidently select, deploy, and manage Android devices and services best suited to their needs.
The EDA52 can be easily paired with Honeywell's IH25/IH40 RFID reader. Users can quickly capture large volume of RFID information in applications such as retail and warehouse inventory tracking.
For existing Honeywell mobile computer users, the EDA52 can be backward-compatible with existing Honeywell accessories, the ScanPal EDA51 single charging dock by adding an adapter cup. This will further help our existing customers reduce their total cost of ownership (TCO).
Features and Benefits
Powerful hardware platform based on the Qualcomm SM6115 octa-core processor, 3GB/32GB, 4GB/64GB, and 6GB/128GB memory options to handle different workloads.
Large 5.5-inch full touch display screen. Lightweight and pocket-fitting IP67 design that can withstand rugged usage under tough field service environments.
Multiple fast connections by WWAN (Nano and eSIM) or WLAN, Bluetooth 5.1, NFC, GMS and 4G LTE.
Removable 4500 mAh lithium-ion battery that can last for more than 12 hours of straight use.***
Easily scan barcodes, even damaged ones, with the Honeywell enterprise level S0703 imager. Document images with the 13MP autofocus camera and make video calls with the 5MP front camera.
$14.35

Limited Availability

Honeywell USB Power Adapter

( SKU: 50130570-001 )

Honeywell/Intermec, Accessory, USB Power Adapter For ScanPal EDA50/EDA50hc/EDA50K/EDA51 And Dolphin CT40/CN80, (5V, 2A), Includes: EU, UK, US, India Plugs

$27.97

Limited Availability