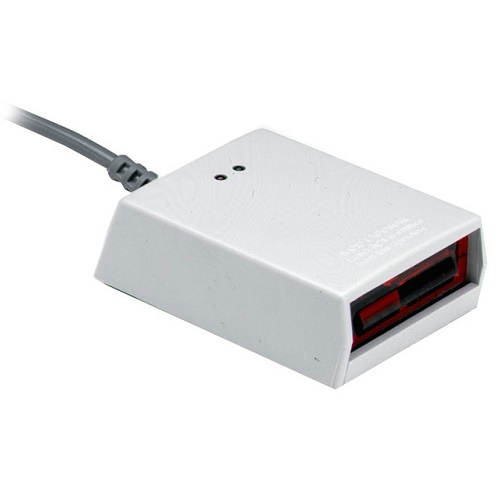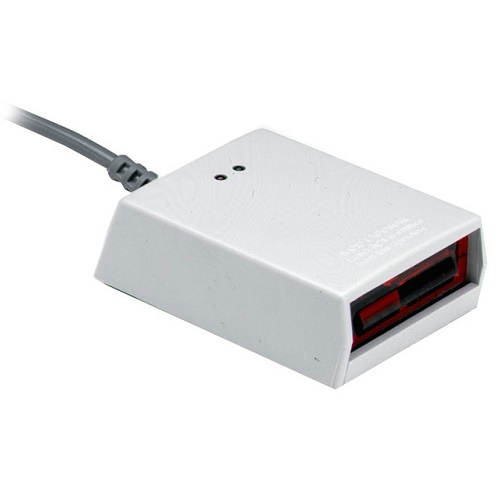 Honeywell IS4225 ScanGlove Scanner
---
| | |
| --- | --- |
| Connectivity | Corded |
| Scanner Type | 1D Laser |
| Form Factor | Wearable |
| Scanner Includes | Corded Kit [Cable] |
| Interface | Serial |
---
Product Highlights
IS4225 ScanGlove Wearable Scanner, Corded, (Kit, Direct DB9P, RS232 and Velcro Strap)

Spec. Sheet
Honeywell IS4225
Single-Line Laser Scanner
Honeywell's IS4225 ScanGlove® is a versatile, lightweight and wearable automatic single-line laser scanner that improves productivity with a host of features.
The IS4225 provides a flexible solution to a variety of 1D bar code scanning applications.
Lightweight and versatile, the IS4225 can be used as a back-of-hand scanner or a stationary desktop scanner.
The IS4225 can also be used as a compact, fixed mount presentation bar code scanner.
The IS4225 increases mobility by mounting the scanner to the back of your hand and connecting it to a portable data terminal. Simply present the bar code to the scanner and it is automatically scanned.
The IS4225 offers users a choice of interfaces, including RS232, keyboard wedge, light pen emulation or USB.
Features
Mountable on Back of Hand: Frees operator's hands while scanning
Automatic Scanning: Facilitates speedy operation by eliminating the need for repeated button presses
Small Footprint: Fits comfortably and prevents operational fatigue
Breakaway Cable: Allows operators to quickly break away from tethered host system should a hazard occur while scanning.
Alternate Fixed-Mount: Mounts to virtually any device, without taking up much space