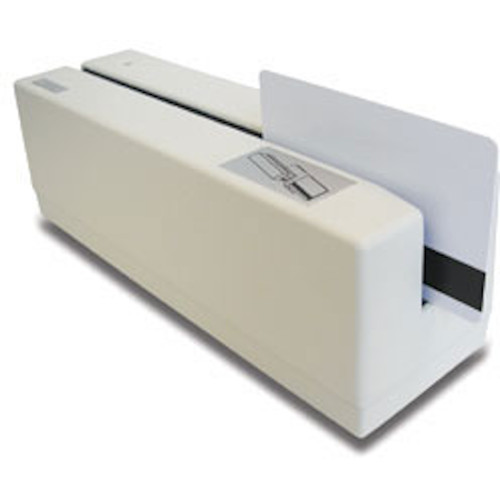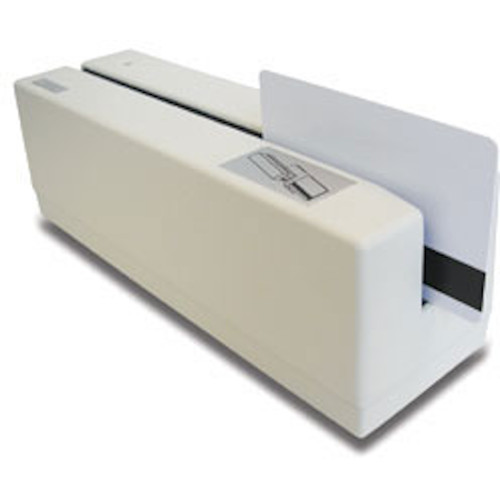 ID Tech EzWriter Card Reader
---
---
Product Highlights
ID Tech, EZ Reader/Writer, USB, Track 1/2, HI LO

Spec. Sheet
ID Tech EZWriter
Full-Featured Magnetic Stripe Reader-Writer
Precision Writing on MagStripe Cards
ID TECH EzWriterTM encodes, reads, and verified three tracks of MagStripe data in a single swipe. A high resolution tachometer precisely locates encoding; the encoding quality exceeds ISO 7811 standards for new cards. Data density is selectable to 75 or 210 BPI for any track. High or low coercivity is software selectable. An LED provides operation status.
Heavy Duty and Long Life
Full-length guides and a deep card slot ensure accurate and alignment and registration. The low force design of EzWriter ensures a smooth and easy card swipe which provides an operating life for more than 1,000,000 card swipes. The die cast housing gives durability and maximum stability during reading and writing operations.
WorkshopTM PC Software
WorkshopTM is ID TECH's Windows based PC software utility. It includes all standard and many custom options for reading and writing to a MagStripe card. A single window shows the reading and writing format selections for each track. Default selections are available for simple and correct set-ups when encoding ISO, AAMVA or other formats. Database and file operations are supported. Convenient features such as track erasing, card data comparisons, and sequential data writing are included. The EzWriter communicates via an RS232 or a USB-RS232 serial COM port interface.
Features and Benefits:
Reads and writes MagStripe cards, tickets, badges, and passbooks in a single swipe
Reads and writes up to 3 tracks of information and any combination of 210 or 75 BPI densities
EzWriter provides 1 million read and write operations minimum for heads, tachometer, and electronics
WorkshopTM software is easy to use and guides the user quickly through the reading and writing processes
Easily configures the unit to Hi or Low coercivity by changing a software setting only
Die cast housing provides durability, stability and maximum life