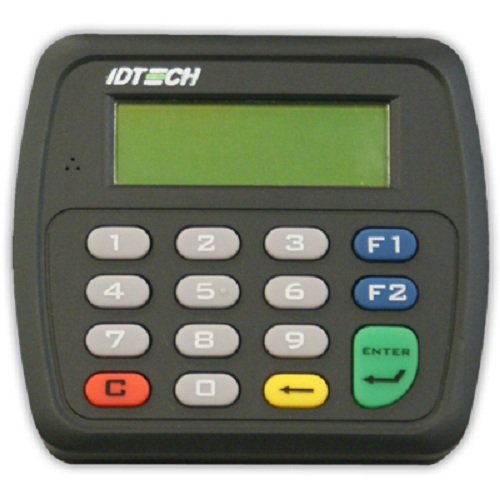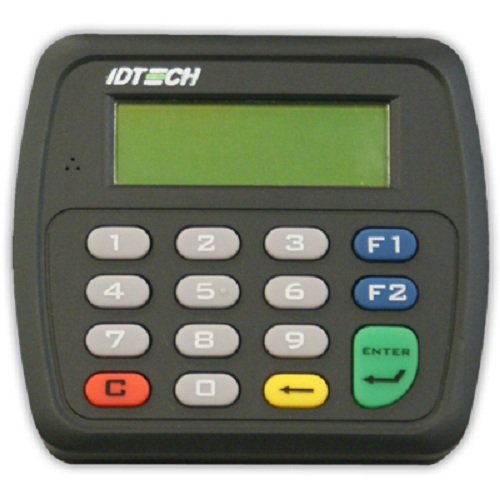 ID Tech VersaKey Keyboard
---
---
Product Highlights
ID Tech, VersaKey, Keyboard And Magnetic Stripe Reader, Track 1, 2, & 3, USB, Black

Spec. Sheet
ID Tech VersaKey Series
VersaKey POS Keyboard - with MagStripe Reader
Versatile, Full Function POS Keyboard
VersaKey features an enhanced layout keyboard with a full featured MagStripe card reader. The keyboard layout provides separated function keys, control keys, curser keys, and a full numerical input keypad. There are also many country specifi c key layouts available.
Versatile MagStripe Reader
VersaKey's integrated MagStripe reader delivers the MagStripe data in the format needed. If the host computer's application software is expecting the MagStripe data in a particular order and format, the reader's output can be confi gured to output a simulated keyboard-entered data stream by rear-ranging data blocks, adding terminating characters and special preamble and/or postamble character strings to the decoded card data.
Durable Keyboard and Card Reader Combination
VersaKey is designed to provide the reliability needed for usage in repetitive and high volume operation. The unit is proven to endure more than 10 million key operations and 1 million swipes. Standard warranty of 3 years provides confi dence that the unit is built to last.
Intelligent Interface Options
VersaKey is available with a USB or PS/2 interface depending on the user's needs. For convenience, the USB version also comes with two additional USB Hub connections. Both USB and PS/2 keyboard versions have only one communication cable. The keyboard data and the MagStripe data are output from the one cable. The MagStripe data transmitted through the keyboard cable and it appears to originate directly from the keyboard.