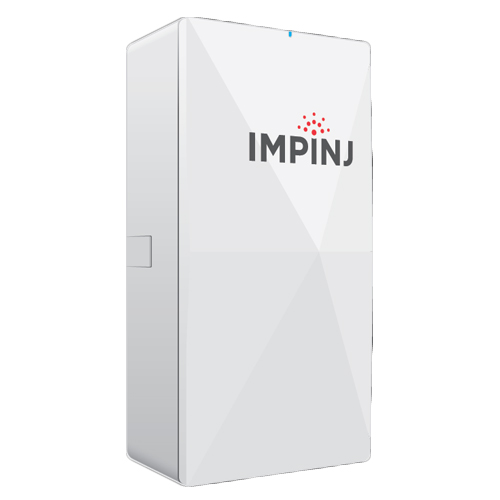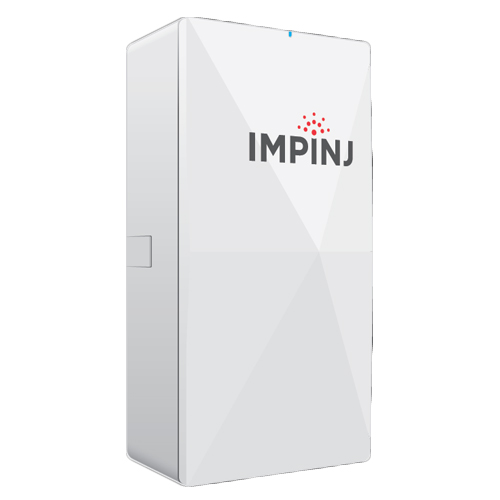 Impinj xSpan R660 RFID Reader
---
Interface

Serial

USB

Ethernet

USB-B

USB-A

RFID Frequency

UHF
---
Product Highlights
Impinj, xSpan (GX1), Impinj xSpan Gateway Fixed Infrastructure RAIN RFID Reader System

Spec. Sheet
xSpan RAIN RFID Gateway
Real-time Inventory Monitoring, Always-on Asset Tracking
The Impinj xSpan gateway is a fixed infrastructure RAIN RFID reader system that reduces business operational costs and maximizes sales by providing constant, accurate item visibility, reducing material loss and minimizing time and resources spent locating and tracking items.
Easy To Use and Extensible Across Markets
Ideal for inventory management, asset tracking and dock door solutions in retail, healthcare, and manufacturing, the xSpan gateway accelerates application implementation and deployment while simplifying RAIN RFID reader installation and management, lowering the total cost of infrastructure ownership.
Hands-free Monitoring, Transition Detection and Simplified Deployment
Real-time Monitoring

: A single xSpan provides continuous item visibility in a coverage area up to 1,000 square feet. Multiple xSpans combined with other Impinj connectivity devices can cover larger areas. It is ideally suited for rectangular spaces such as hospital rooms, mid-size retail spaces, hallways and portals.

Transition Detection

: Able to track items as they move along a path, xSpan can help companies understand when items are entering or exiting areas, or transitioning between zones.

Simplified Deployment

: Low-profile and lightweight, the xSpan gateway is power over Ethernet (PoE) enabled providing easy installation on both ceilings and walls. The xSpan gateway maintains peak performance at all times with patented Autopilot functionality, which automatically optimizes settings for its environment.
Gateway Ceiling Mounting Kit
Impinj's Gateway Ceiling Mounting Kit is designed to facilitate drop-ceiling installation of an xSpan gateway. The kit attaches an xSpan to the support system of a suspended ceiling, or secondary ceiling hung below the main (structural) ceiling, fitting in the T-bar metal framing system and replacing one standard 24 x 24 in. ceiling tile. The Gateway Ceiling Mounting Kit contains a custom-drilled 2-foot x 2-foot steel plate and the screws, anchors and cables (100 ft. braided, with looped ends) required to replace a standard ceiling tile.