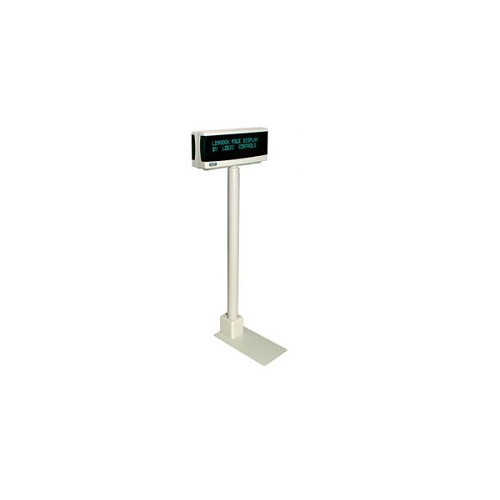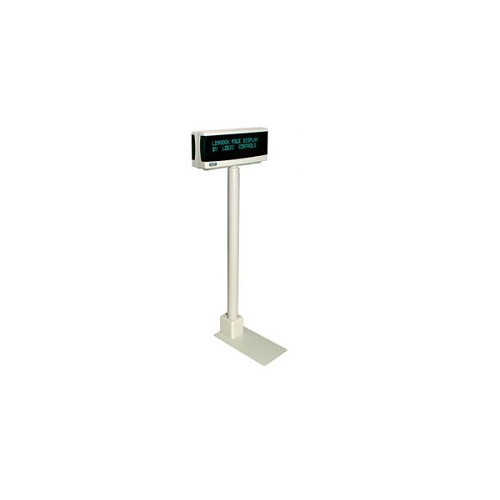 Logic Controls PD6000 Series Pole Display
---
---
Product Highlights
PD6000 Pole Display (2 x 20 Display with Pass-Through Feature, Parallel Interface and DB25M Connector)
Logic Controls PD6000
Logic Controls PD6000 Customer Display Pole
The PD-6000 pole display / customer display is widely known as the market leading pole display for PC-based POS systems. The Logic Controls PD6000 display pole is a 2x20 line, 11.25mm character height display that comes with much functionality that simply is not found in other vendors' display poles. Standard features of the PD-6000 include "Smart scrolling," user-definable characters, a built-in real-time clock, and bright green VFD.
Features
2 x 20, with large 11.25mm character height.
Bright green vacuum fluorescent display.
Better visibility due to optically matched anti-scratch lens and wider character pitch.
USB, serial, parallel and pass-thru interface options.
Available with emulation of many popular command sets, including OPOS/JPOS.
Automatic message scrolling and "smart scrolling".
Easily programmable for custom messages.
User-definable characters and built-in real-time clock.
Adjustable viewing angles.
Available in beige and black colors.