MMF Heritage
Heritage® 15" Cash Drawer
Providing Low-Cost Ownership and Reliable Performance for 30 Years
With over 30 years of proven reliability, customers have depended on Heritage® Cash Drawers for low-cost of ownership. Heritage cash drawers are offered in printer-driven or manual versions-and are available in black or putty colors. The popular printer-driven Heritage 15" Cash Drawer has a stainless steel front, dual media slots complete with a durable 5 Bill/5 Coin Tuffy® US Till with metal bill weights. It's keyed-random with no bell and includes an Epson/Star Kwick Kable®. Manual drawers also have a 5 Bill/5 Coin configuration, keyed-random with no bell. Like all MMF POS cash drawers, Heritage cash drawers come with Lifetime Technical Support.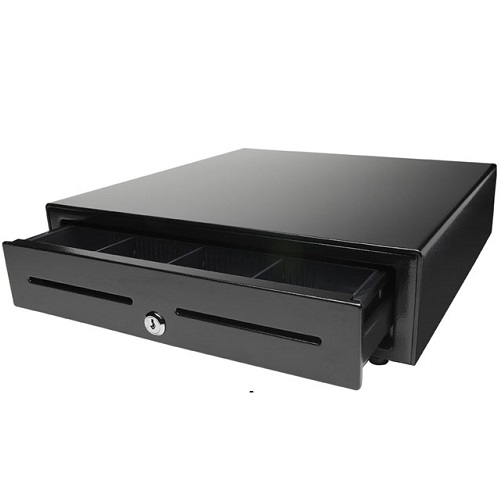 MMF Heritage Cash Drawer, Painted Front, Manual, 15.25" Length, Keyed Random, Bell, Black
Inventory changes daily. Contact one of our sales specialists to assist with availability or pricing.
Eligible FREE Shipping In USA
Eligible for FREE Shipping In Continental USA
Temp. Out of Stock; Available to Order
This item is currently out of stock. This manufacturer may have options with similar features. Contact us for lead time or another product that may work for you. If you place the order now, we will inform you when the item will be ready. You will not be charged until the order is ready to ship.
Quantity Discounts




Price Per Each

2+

Contact For Pricing