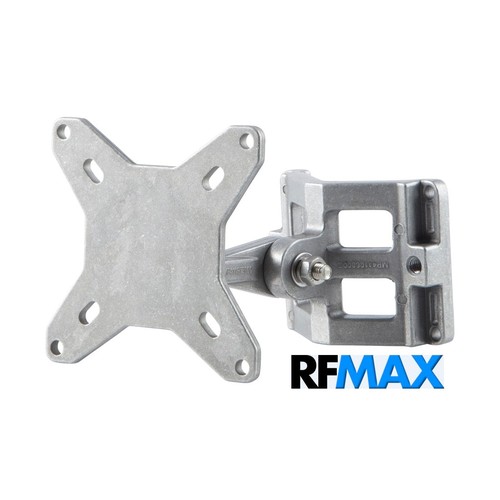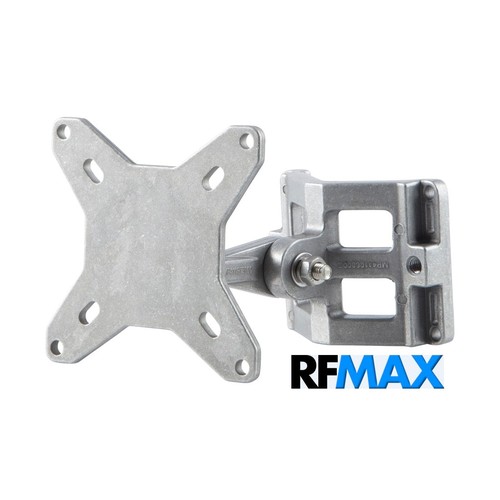 RFMAX Heavy Duty Indoor Outdoor Mounting Bracket
---
---
Product Highlights
RFMAX Heavy Duty Indoor Outdoor Mounting Bracket for Antenna, Computer Monitor or TV. 100mm VESA, MNF# HDMNT100MM

Spec. Sheet
RFMax Accessories and Parts
RFMAX offers a range of innovative antennas and RF hardware designed to exceed customer's expectations, and to enable tomorrow's wireless applications today. Find the right accessory for your RFMax Antenna with a variety of mounting options and enclosures.
The HDMNT-100MM is a heavy duty die-cast aluminum mounting bracket that articulates in both the vertical and horizontal plane. It is designed to hold any device up to 40 lbs. that utilizes a 100mm VESA mounting pattern, or a 63.5 mm pattern (typical in RFID antennas.) Appropriate for use with antennas, enclosures, monitors, etc. Mounting kit includes all of the hardware that you will need to mount directly to a wall or to a pole/mast. Particularly appropriate for indoor or outdoor mounting of antennas, enclosures, and LCD computer displays & monitors.
The HDMNT-100MM comes with hardware to accommodate mounting to a wall, or a pole with diameter of 1-3 inches. You can also use "hose clamps" or "worm gear clamps" to attach the mount to a pole or bollard up to 12 inches in diameter.
---
Specifications
| | |
| --- | --- |
| SKU | HDMNT100MM |
| Manufacturer Part Number | HDMNT-100MM |
| Manufacturer | RFMAX |
| IP Rating | IP67 |
| Height/Length (mm) | 100 |
| Thickness/Diameter (mm) | 100 |
| Width (mm) | 100 |
| Weight (lbs) | 1.9 |
| Weight (grams) | 860 |
| Material | Aluminum |
| Mount Style | Mast or Wall for devices up to 40 lbs. |
| Includes | wall mount, pole mount, 100mm vesa plate |
| Product Condition | New |
---