SATO CL4NX Plus TT Printer [203dpi, Ethernet]
---
Printer Type

Industrial

Print Technology

Thermal Transfer

Interface

Serial

USB

Ethernet

USB-B

USB-A

dpi (dots per inch)

203dpi

Core Size

3.00 inch

Printer Options

LCD Display

Max Media Width

4.0-4.9 inch
---
Product Highlights
Thermal Transfer/Direct Thermal Industrial Printer, SATO CL4NX Plus, 203 DPI, 4.1-Inch Print Width, LAN, USB, Serial
Make This Printer Bluetooth Compatible – PCB Bluetooth Kit WWCLP5A00
Prints both
Thermal Transfer and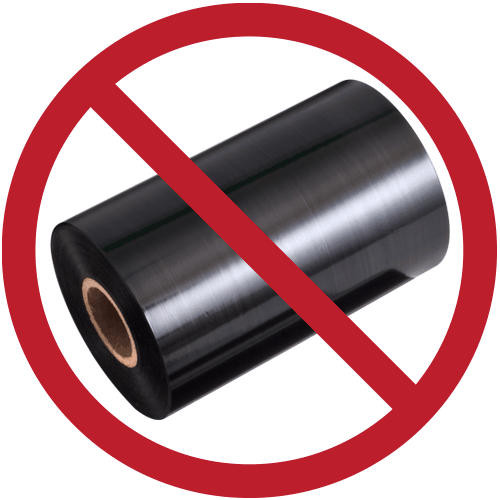 Direct Thermal

Spec. Sheet
SATO CL4NX Plus Industrial Thermal Printer
SATO's CL4NX Plus Printer sets a new and innovative industry standard for ease of use, intelligence, on-board industry emulations, connectivity, speed of processing data streams, user activity interface, and so much more.
Built with integrity, designed with the operator and productivity in mind, CL4NX Plus is the next evolution in this product series and will surpass your expectations of today's printing technology. With support of up to 10-inch (254mm) OD of media and 1968-foot (600m) ribbon and incorporating Smart Print head technology to keep track of usage specific to the print head installed. The platen roller with the Pure Line indicator provides a visual wear indicator so users can be proactive when it is necessary to change this critical component. Speaking of those consumable components, the CL4NX Plus is still one of the easiest industrial tabletop printer models to replace the print head and platen roller with no tools required. The Micro Label Print Mode provides higher print accuracy for small pitch labels and can even dispense labels as small as 10mm. Using SATO Application Enabled Printing (AEP), you can create custom standalone applications that can be run directly on the printer independent of host software and connect peripheral devices directly to the printer such as keyboards, weigh scales, barcode scanner for data input.
60° Wide Print Head Opening with Pure Line Platen Roller
Best in class head opening of 60° will allow easier access to load media and perform routine maintenance. This Pure Line wear indicator on the platen roller provides a visual gauge as to when the platen needs to be replaced.
Micro Label Print Mode
Higher tolerance (+/-0.7 mm) for Increased print image accuracy when using small label sizes (<53mm length).
10-inch OD Media Supply and 600m ribbon
More media per roll and longer ribbon lengths means less downtime replenishing supplies.
14 ips print speed at either 203 or 305 dpi!
Up to 14 inches per second for fast batch printing. Best of class print speed at 305 dpi!
SATO RF Analyze (SRA)
Eliminate the guesswork and future proof RFID technology by using SATO RF Analyze (SRA) to optimize the antenna and inlay settings automatically to save you time!
SATO Application Enabled Printing (AEP)
SATO's Application Enabled Printing (AEP) Platform is a powerful on-board intelligence which enables customization of the printer operation to significantly simplify labeling operations and reduce business costs.
Features and Benefits
Performance
High accuracy print placement
Best-in-class print speeds up to 14 ips
30% more ribbon & 80% more label media capacity
Seamless RFID encoding*
Intelligence
Full-color LCD screen with on-board instructional videos
Pre-installed competitive printer language emulations
Simplified operation with Application Enabled Printing (AEP)
Remote management with SATO Online Services (SOS)
Simple and Durable
Metal casing and large bi-fold opening for easy access
Aluminum cast frame and print head mechanism
Platen roller visual wear indicator
Tool-free maintenance
SATO Service

( SKU: EWSCLP46NX )

SATO, CL4NX Plus 609 DPI, One Year Extended Warranty, Without Print Head Coverage

SATO Service

( SKU: EWSCLP42NX )

SATO, CL4NX Plus 203 DPI, One Year Extended Warranty, Without Print Head Coverage

SATO Service

( SKU: EWS2CLP43NX )

SATO, CL4NX Plus 305 DPI, Two Year Extended Warranty Without Print Head Coverage

SATO Service

( SKU: EWS2CLP42NX )

SATO, CL4NX Plus 203 DPI, Two Year Extended Warranty Without Print Head Coverage

SATO Service

( SKU: EWS2CLP46NX )

SATO, CL4NX Plus 609 DPI, Two Year Extended Warranty Without Print Head Coverage