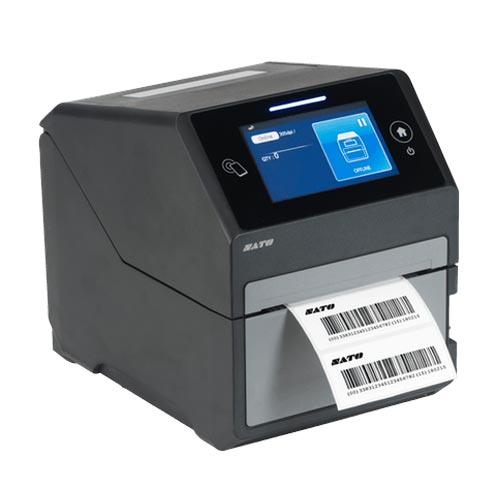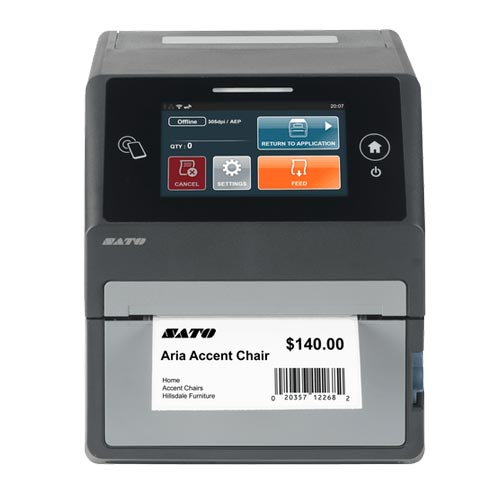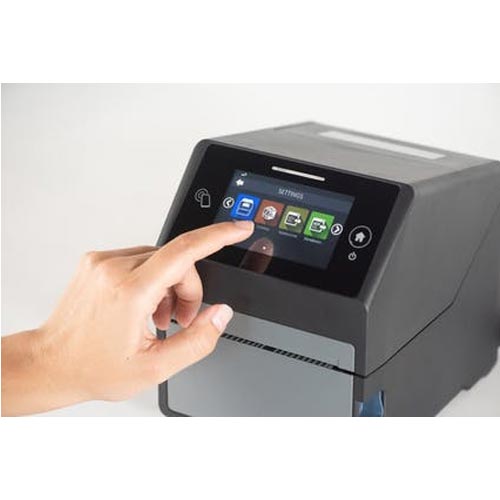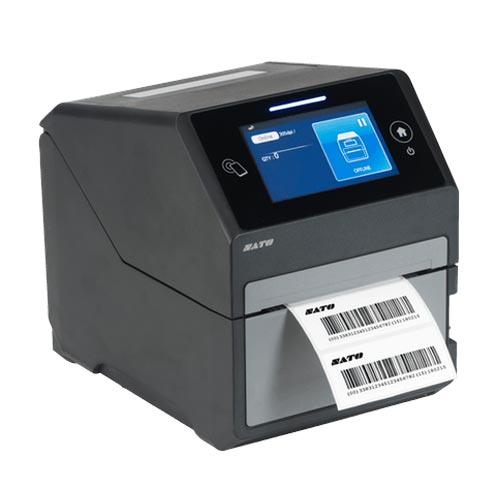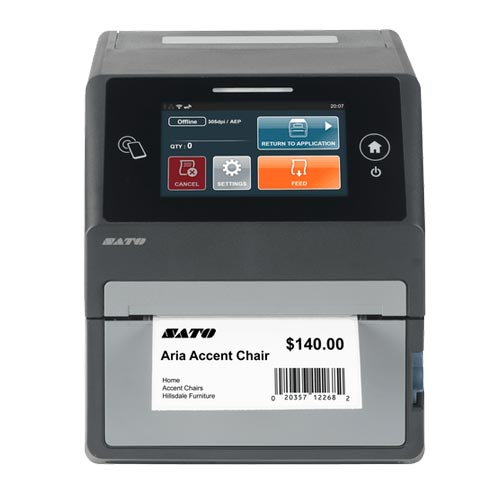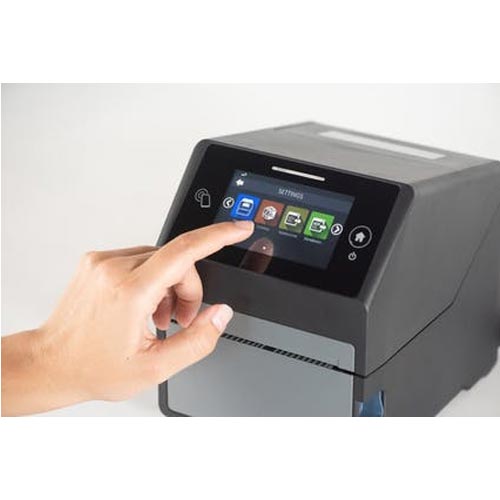 SATO CT4-LX DT Printer [203dpi, Ethernet, WiFi]
---
Printer Type

Desktop

Print Technology

Direct Thermal Only

Interface

Bluetooth

USB

Ethernet

Wireless LAN

USB-B

USB-A

dpi (dots per inch)

203dpi

Printer Options

LCD Display

Max Media Width

4.0-4.9 inch
---
Product Highlights
Direct Thermal Only Barcode Printer, 4.09-Inch Media Width, 203 DPI, 8-Inches Per Second, USB, Ethernet, WLAN, Bluetooth, Includes: Full Color Touchscreen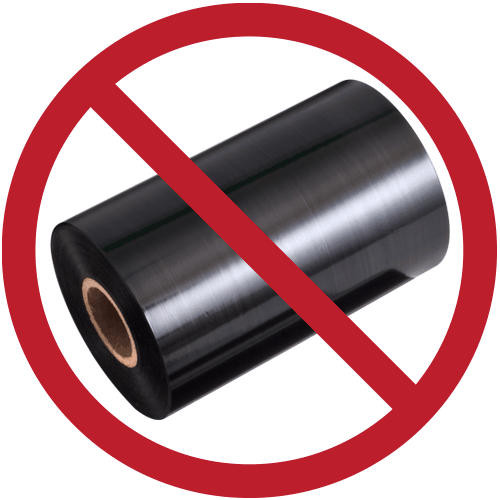 Direct Thermal Only

Spec. Sheet
---
Frequently Bought Together
SATO CT4-LX
Intelligent Label Printer
The CT4-LX is Sato's newest intelligent label printer. It allows for the development of customer driven apps eliminating the need for external devices. This new four-inch thermal printer delivers fast print speeds and set of unique features that set it apart from the competition. The CT4-LX Series of barcode printers features USB, Wireless LAN, Bluetooth and Ethernet as the standard connectivity options and an optional serial interface.
The CT4-LX thermal desktop printer seamlessly combines intelligence, functionality and performance. Standard features include the full-color touch display, multiple connectivity options, existing application support, and on-board videos. Setup, operation, and maintenance is just a touch away.
Intelligence
Not just a passive label printer, the CT4-LX is an interactive smart printer featuring a 4.3" touchscreen display. It can enhance business by supporting existing applications and operations with features such as AEP (Application Enabled Printing) and automatic emulation switching. Intelligence in the printer allows users to print labels without a PC by connecting to a number of peripherals.
Features and Benefits
4.3-Inch full-color touchscreen for enhanced menu navigation
Configurable Media Profiles

Media Type, Print Method, Sensor Type
Label Waste Prevention
Sensor Auto Calibration
Print Speed, Print Density
RFID Settings

UHF SRA (Sato RF Analyze)
Remote Management with SATO's SOS
Connectivity for Apple iOS
Quick Pairing with NFC Enabled Devices
SATO AEP (Application Enabled Printing)
Auto Clone

Clone Synchronization - USB

High Print Speed

8 Inches Per Second at 203 DPI
6 Inches Per Second at 305 DPI

Label Waste Prevention

Eliminates First Label Waste

Transparent media window for easy media monitoring
Compact Footprint

Fits in Small Spaces and Carts

External media access for fan-fold support or external unwinder
Cutter and Dispenser Options
20% smaller frame size than comparable printers on the market
Security cable slot for theft prevention
One-touch replaceable print head
Recessed interface ports on the rear of the printer to keep cords secure
What is Application Enabled Printing?
AEP Works software enables you to quickly and easily design label formats using a WYSIWYG GUI to develop a full-fledged applications for data manipulation to streamline the label printing process. By simply connecting peripheral devices to a SATO printer, the operator has the ability to accept input from devices; barcode scanners, weigh scales, or full-size QWERTY keyboards. The printer-resident application, based on open source LUA scripting language, allows you to process received data and performing numerous functions such as updating a remote database or lookup table, prompting the printer operator to enter additional data on an attached keyboard, and produce on-demand labels.
SATO Real Time Clock

( SKU: WWCT0503N )

Sato, CT4-LX Accessory, Real Time Clock (Sato CT4-LX Calendar Kit)
SATO CT4-LX Service Warranty

( SKU: DPEW-3A-CT4LX-XNUS )

SATO, CT4-LX, Enhanced Warranty, Purchased Within 60 Days of Printer, All Inclusive Coverage

SATO CT4-LX Service Warranty

( SKU: DP5D-1A-CT4LX-XRUS )

Sato CT4LX Service Renewal, Existing Printer, 5 Day TAT, 1 Year, All Inclusive Coverage

SATO Service Agreements

( SKU: DPEW-5A-PV3X-XNUS )

SATO, PV3, Enhanced Warranty, Purchased Within 60 Days of Printer, All Inclusive Coverage

SATO Service

( SKU: EWSCT4LX305 )

SATO, CT4-LX, 1-Year Extended Warranty (2 Years Total) Without Printhead Coverage for SATO CT4-LX 305DPI