Educational Institution Services
Mobility, Printing and RFID Product Solutions
Schools, colleges and universities can use our RFID-encoded ID tags to identify students and maintain real-time awareness of their movements. Our specialized printers enable on-site printing of edge-to-edge, photo-quality I.D. cards for students, faculty and staff to control access to buildings, venues, dormitories and more. Implementing mobile computers with integrated data and voice capabilities, administrators and staff can share information and coordinate action in response to incidents in real-time. Identify and track high value assets like computers, musical instruments, lab and other specialized equipment.
Campus security officers and parking enforcement officials can use our electronic citation (E-citation) solution to issue tickets for traffic, parking, permit violations or other infractions. Data can be linked to student profiles to ensure payment and to provide a behavioral dimension to enable analytics.

GSA contract items
Call for government pricing on thousands of products- 888-237-8525, or request a pricing list. We offer solutions from label printing, mobile computing, barcoding and ID Card printing to RFID and RTLS. sales@barcodefactory.com
Your Most Competitive Bid
Send your RFQ to sales@barcodefactory.com or call to discuss your project and how we can help you deliver your most competitive bid.


---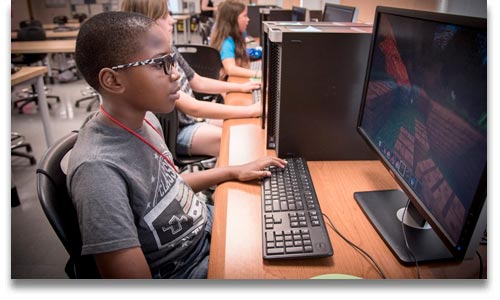 Educational Asset Management
Gain real-time awareness of all of your school assets in the office, warehouse or in the field, — equipment, personnel, supplies and more — with Barcode Factory's government asset management solutions. Our solutions offer RFID and RTLS technology, including barcodes, labels, tags, wristbands, receipts and tickets to give you up-to-the-minute awareness for accurate inventory and location management.
Our products allow you to use pre-fill form data fields, document the condition of assets with built-in cameras, and use GPS integration to verify the time and location of asset checks. Many responses can be automated, including transmitting the data to all relevant systems, ordering replacement parts, updating inventories, scheduling follow-up assessments and more.
Real-time Awareness- No matter where they're deployed, gain up-to-the-minute situational awareness of all of your school's assets.
Benefit From a Complete Picture- Know what assets you have, their condition and where they are at all times, enabling accurate asset deployment and inventory capabilities.
Verify Asset Data- Our scanning capabilities and GPS integration allow for secure and accurate documentation of assets' condition and availability.
Automate Processes- Reduce errors, streamline processes, and increase efficiency with automated data transmission to all relevant systems.
---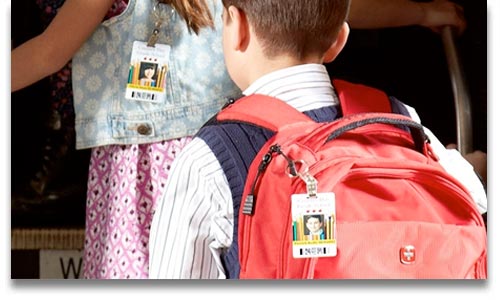 Identity Management
Strengthen security with fast and accurate identity management. Accurately verifying the identity of students, visitors and staff with our ID card printing and scanning solutions. Our comprehensive software suite gives you the tools you need to trace and track every person on school grounds. ID Card Security features such as encryption and holographic images prevent counterfeiting.
We can help you implement RFID and RTLS encoded or barcoded badges and credentials can be printed on-demand to authorize access, manage movement and maintain perimeter integrity. UHF RFID allows for secure access and long-range tracking. Our ID card printing solutions enable agents and officers to issue government IDs, making positive identification possible.
Produce High-quality Cards- Produce durable, long-lasting, tamper-resistant cards with sharp, photo-like image quality.
Create Secure, Tamper-resistant Cards- Ensure security and prevent counterfeiting, alteration and duplication with printer-enabled security features such as encryption and printer host authentication, along with specialty holographic laminates.
Flexible, Hassle-free Printer Operation- Identification card printers use a comprehensive software suite to create custom ID Card designs.
---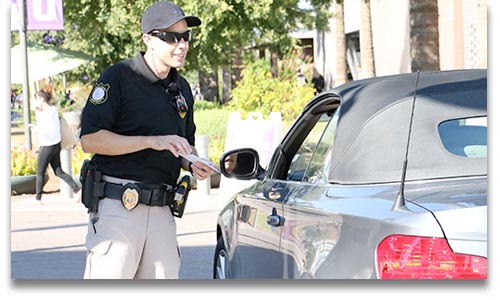 Electronic Citation
Fast, accurate and secure electronic citations. The popular electronic citation (E-citation) solutions provide campus and parking enforcement officers with fast, accurate options for issuing electronic tickets for traffic, parking, permit or other types of infractions. Our mobile electronic ticketing solution automates the process, issuing citations within minutes and eliminating costly human errors and paperwork. Schools reduce the costs associated with data entry, postage and processing. Our flexible solution integrates with both electronic citation solutions and electronic citation software.
Accurately Document Inspections- Mobile technology allows inspectors to quickly and easily document inspections, maintaining safety and security.
Enforce Code Requirements- Access regulations and records, and track compliance for increased accountability.
Collect Fees On-Site- Ensure fines and fees are collected and accounted for, maximizing revenue streams.
Access Supporting Documentation- Instantly access paperwork and capture data on-site, minimizing the potential for errors.