Healthcare Public Sector Services
Real-time visibility for patient outcomes.
Public sector healthcare agencies can rely on our healthcare technologies to help deliver high-quality care to service veterans, elderly and disabled patients. Our solutions allow seamless interactions among caregiver teams, ensuring timely and secure collaboration. We offer a comprehensive suite of public healthcare-certified technologies including RFID wristbands and label printers, scanners, mobile computers and software. Barcode Factory is a leading provider of solutions in public healthcare patient identity, mobile technology and data intelligence and analytics.

GSA contract items
Call for government pricing on thousands of products- 888-237-8525, or request a pricing list. We offer solutions from label printing, mobile computing, barcoding and ID Card printing to RFID and RTLS. sales@barcodefactory.com
Your Most Competitive Bid
Send your RFQ to sales@barcodefactory.com or call to discuss your project and how we can help you deliver your most competitive bid.


---

Admissions
ID Data Capture Devices
ID Security Card Printers
Patient Barcode Wristband Printers
Laboratory
Specimen Tracking & Collection
Label Printers & wide variety of labels
Scanning and Capture Devices
Bin, Rack and Tray Labeling
Point of Care
Meds/ Drug Administration
Specimen Collection
Vitals Capture
Medial Device Capture
Alarm Management
EMR Data
Therapy, Discharge
Image Capture
Pharmacy
Unit Dose and Drug Compounding Label Printers & wide variety of labels
Scanning and Capture Devices
Bin, Rack and Tray Labeling
Asset Management & Tracking
Receiving
Put Away
Cycle Counting
Inventory Control
Unit Level Labeling
---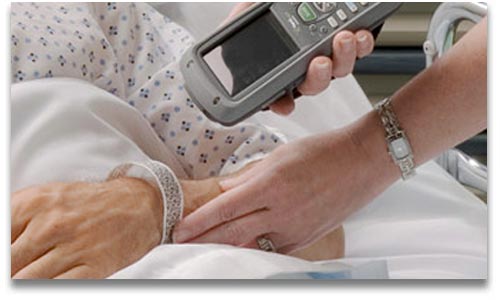 Patient Identity
Accurately verifying the identity of both caregivers and patients is a key component in delivering the best in public healthcare. There is no margin for error in matching records, medications, specimens, care instructions and more to the right patient. Our RFID-encoded or barcoded badges and credentials can be printed on-demand to identify and authorize access for newborns, patients, personnel and visitors.
---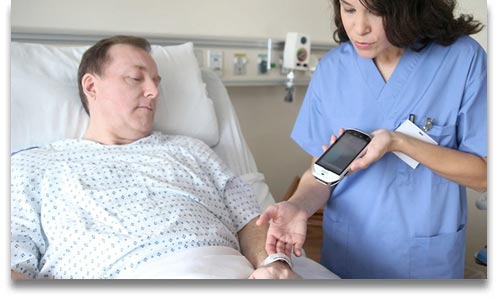 Healthcare Mobility
Our mobile technologies enable real-time collaboration right from the point of care, simplifying workflows for increased efficiency and allowing more time for patient and caregiver interaction. We supply everything you need for tracking and labeling specimen samples, blood-bags and more.
---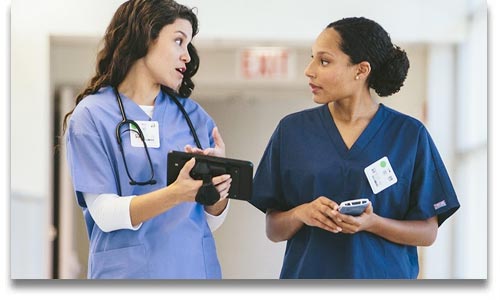 Healthcare Business Intelligence & Analytics
When you have real-time visibility into every aspect of your healthcare organization, you can maximize operational excellence to deliver the best care. We offer real-time location system (RTLS) public sector healthcare technologies that identify, track, locate and monitor every asset, patient and clinical member in your facility, enabling you to use your data to make the most timely and informed decisions.