Installations, Upgrades & Rollouts
Project Deployment for Every Need
A national network of highly-trained and specialized IT deployment technicians provide focused expert services at the local level. Whether a single site installation or national multi-unit rollout, we offer customized support solutions for installations, upgrades, deployments and ongoing support needs. We execute to the highest industry standard.
Project Management
The Project Manager will lead your project for staging, integration, rollout design, equipment installation or cabling requirements. The BarcodeFactory offers the experience to compliment your project needs. We provide a comprehensive plan of action agreed to by all parties which limits complications and ensures a reliable, well-executed deployment. Your project will be led by one qualified, organized and accountable point of contact overseeing your IT deployment from start to finish.
Technology Integration and Upgrades
You need a partner that has the size and expertise to stay on top of the continuous introduction of new devices, machines, hardware, systems and networking protocols in real time. Our tremendous pool of equipment, technology and industry-specific experts ensures a complete knowledge of the IT your project requires.
Installation
We provide highly-trained and certified networks of installation technicians. This includes industry-leading specialists in POS Systems, AIDC Printers and Scanners, Digital Signage, Kiosks, Video Surveillance, Computers and Servers, Wireless Equipment, Cabling, VoIP, Tablets and Devices, IoT, Firmware Updates and other areas expertly implement your technology.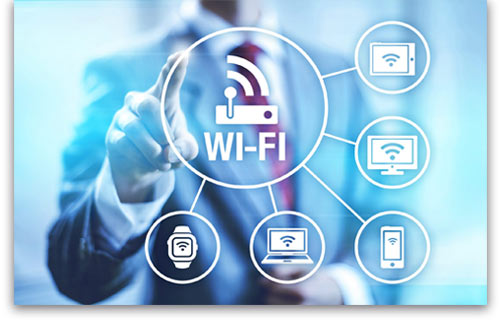 Whether you need a complete network installation or just an upgrade to your current technology, Barcode Factory is the partner to trust.