Label Supply Consulting
Unmatched Expertise
We are committed to finding the perfect solutions for your labeling needs. Our team of label consultants have many years of industry experience, as well as numerous label patents and awards. We identify solutions to keep costs low and production moving, and we drive down costs in every aspect of your label supply chain. This includes procurement, stocking programs and repair for the printers and equipment that process your labels.
Why We're Different - Our Service and Capabilities
Design, proof of concept and test orders
Over 200 stocked label and thermal tag materials
Warehousing and distribution of custom and stock thermal labels
Customized packaging, kitting and co-packing
Blanket orders
Printhead protection programs
Competitive market pricing
Inventory tracking and re-order programs
Printer repair, extended warranty and help desk support to ensure our labeling applications work with your equipment and processes.
On-demand print solutions - Print what you need and when you need. Reduce cost, inventory levels and eliminate inefficiencies in your supply chain management.
Multiple manufacturing processes - Flexo printing, UV flexo, UV screen, digital roll-to-roll printing, and digital format-bed printing. High-speed wide presses and small presses for short runs.
Art department equipped with state-of-the-art Mac computers and label design experience.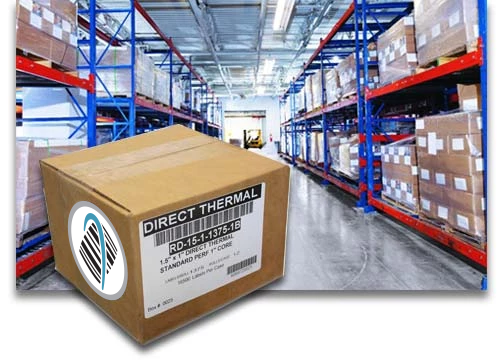 ---
We store, ship and manufacture from multiple warehouse and manufacturing facilities throughout the USA. Our inventory control solutions are state-of-the-art, and we assist clients with stocking programs to ensure on-hand inventory at your location and ours at all times.