Medical-Healthcare Barcode Scanners
Anti-microbial, cordless, battery-free, everything hospitals require
Healthcare Scanners are introduced to the market based on what nurses require inside hospital situations. Efficiency, safety and productivity drive most healthcare product designs. Below are four major manufacturers and their unique product features. Let us help you choose which scanner will make the entire nursing staff well equipped to hand their patients
Superior scan performance of 1D and 2D barcodes. The Xenon Series have a disinfectant-ready plastic housing engineered to resist harsh chemicals.
Honeywell also offers a Battery-Free model, with 30- second quick-charge.

Molecular-level, anti-microbial housing. Datalogic Gryphon series offers Bluetooth, 910 MHz, and Wireless connectivity, in Cordless, and Corded models. Unique green-spot technology with adjustable sound levels for patient comfort.

The Zebra DS4608 Series of scanners are cordless and corded 2D Area Imagers with charging cradles in presentation or flat profile. Hospital-friendly from factors, in helathcare white with vibration mode make these scanners popular.

This pocket-scanner is disinfectant-ready to resist common and harmful hospital cleaning agents. This small scanner offers CCD, Bluetooth, IOS and Android Compatibility, that comes with a rechargeable battery.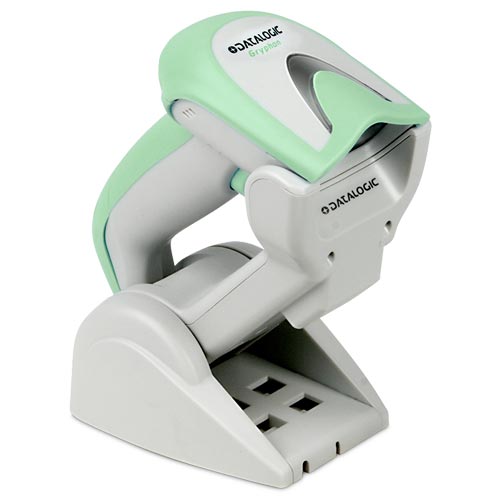 Gryphon GM4102-HC
Cordless STAR 1D linear imager featuring the most reliable radio connectivity and top performance 1D reading in Healthcare specific enclosures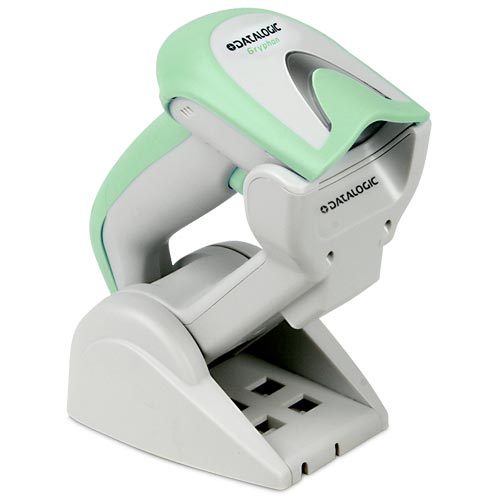 Gryphon GBT4100-HC
Cordless BT 1D linear imager providing standard BT connectivity and 1D top reading performance in Health Care specific enclosures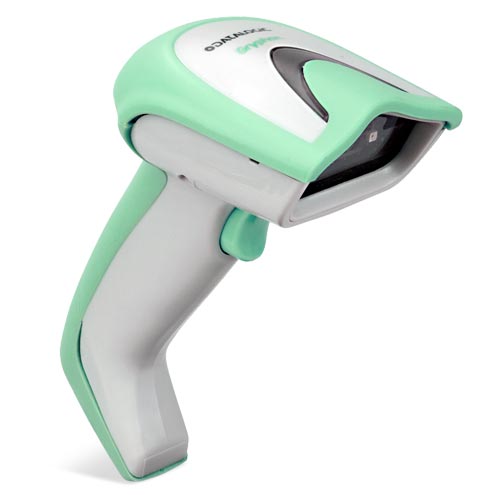 Gryphon GD4132-HC
Top of the market corded 1D linear imager ensuring unique Health Care features and top of the market durability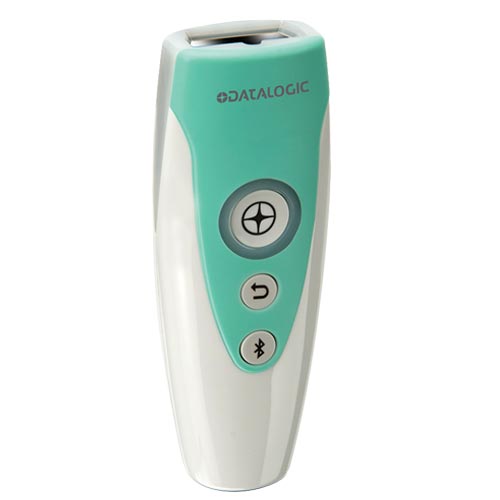 RIDA DBT6400-HC
RIDA™ DBT6400 cordless imager with Bluetooth® wireless technology is the ideal workmate for connection with mobile devices
Zebra Scanners See ALL Zebra Healthcare Scanners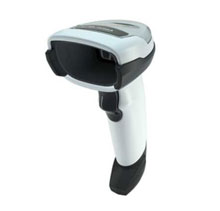 Zebra DS4608-HC
This 2D Area Imager is used in Hospitals and Pharmacies. Flexible feedback options and safe LED aimer make it a nursing favorite.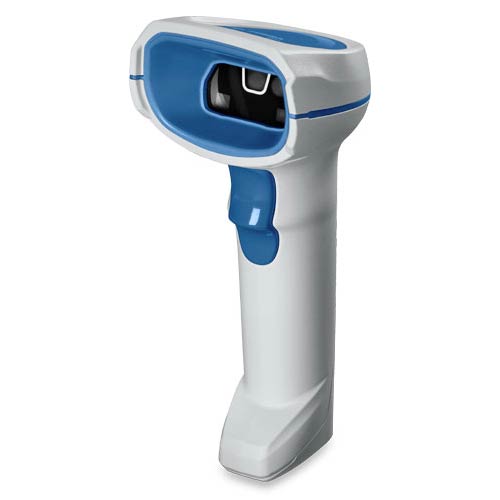 Zebra DS8108-HC
Area Imager, Cordless, FIPS, Magnetic Foot, HC White, Vibration Motor, MFI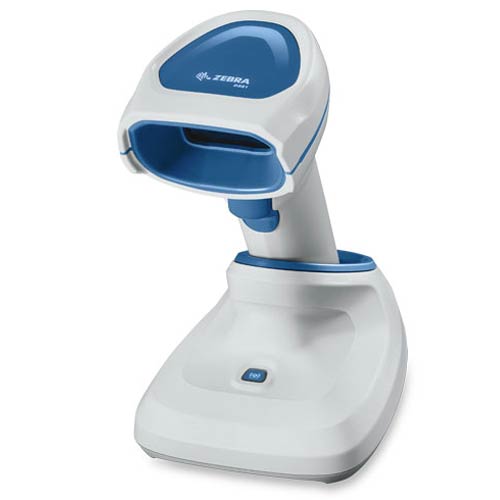 Zebra DS8178-HC
The DS8100-HC can seamlessly integrate into existing healthcare workflows. Flexible feedback options and presentation or low profile docks offer 24 hour scanning.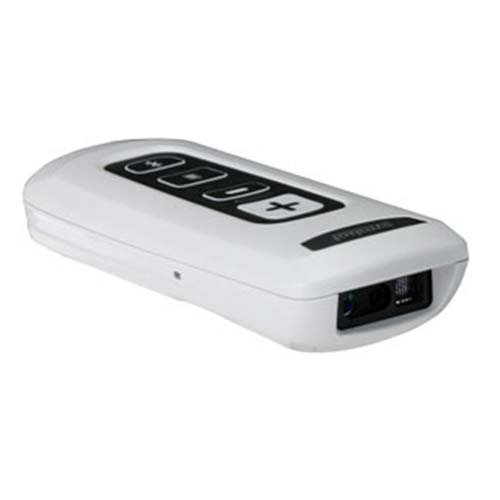 Motorola CS4070-HC
Offers wireless enterprise-class barcode capture for bedside and labs with the disinfectant-ready housing.
CipherLab Scanners See ALL CipherLab Healthcare Scanners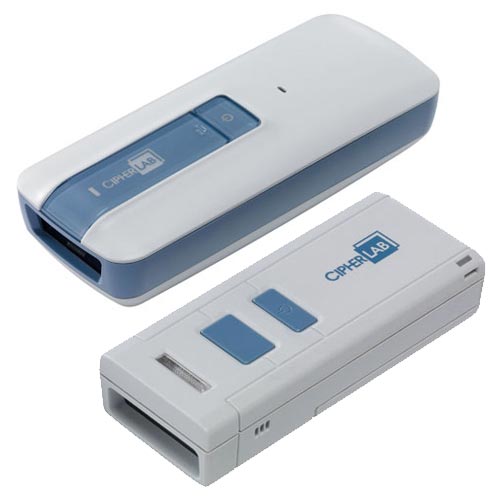 Cipherlab 1600h
CipherLab's pocket anti-microbial CCD scanner. Convient lightweight scanner compatible with iOS and Android.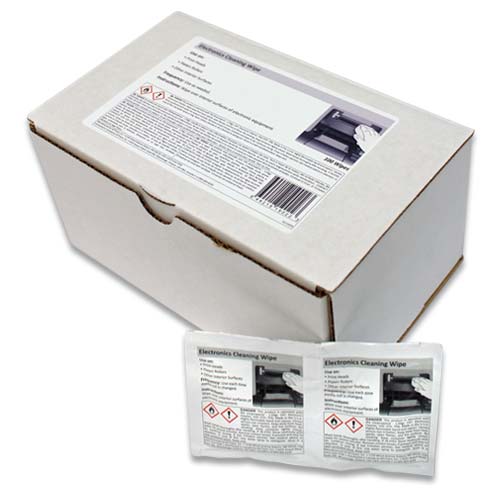 Klean Kloth - Microfiber Cloth for Cleaning These pre-saturated cleaning wipes contain 99.7% Isopropyl Alcohol and were designed for cleaning the interior of electrical equipment such as thermal printheads. These wipes are also perfect for wiping down scanners used in healthcare environments.
See our Instructions on how to clean electronic plastic housing.
For more information or to enroll, please fill out the form or call us at 888-237-8525.