Custom Piggyback Labels
A label on a label. Multiple uses for many industries.
Piggyback Labels are labels that have two layers of liner and two or more labels piggy-backed onto the main label. The top label(s) can be peeled off and re-applied elsewhere to create a physical label or barcode that can be easily tracked. These thermal labels allow you to print the copy or barcodes of your choice. Piggyback labels can be pre-printed in color, use die-cut shapes or slits to meet your custom design.
Industry uses Piggyback labels are excellent for use in pharmaceutical, healthcare, manufacturing, medical records, inventory, direct mailers, and retail. We carry a wide selection of sizes in direct thermal or thermal transfer.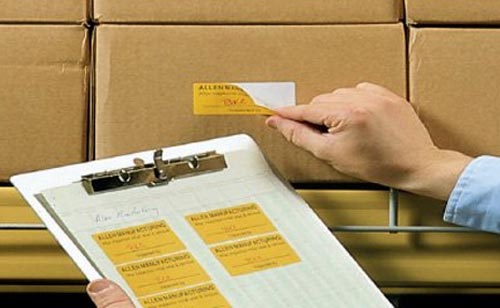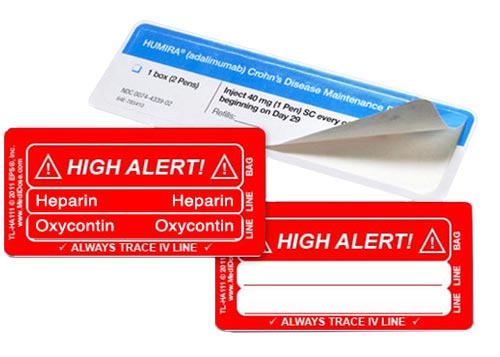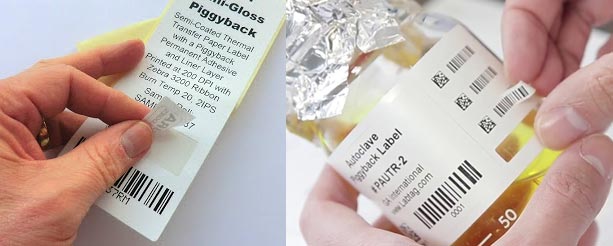 Custom Piggyback Designs- Your perfect label is just a phone call away. Whether you need 2,000 or 1,000,000+ labels pre-printed or blanks, Barcode Factory will meet your needs.