Identify your product with Domed Labels
An incredibly durable label due to the domed protective coating
Domed Labels will allow you to showcase your company logo or message with a professional looking 3D appearance. Place your dome labels on any product including manufacturing equipment, retail products, giftware and electronics.
Dome labels are 30 times thicker than standard labels and require a thicker adhesive. The patented adhesive is designed to stick to a large variety of substrate and last for the life of the product.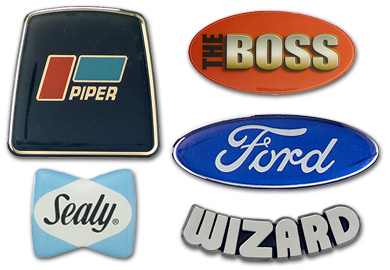 For more information or to discuss your project, Contact Us or call 888-237-8525.