Labels printed on the face and the adhesive side
Double-Sided Labels provide an economic solution for brand owners to use the visible back of a label to gain added marketing real estate at a fraction of the cost of a second label. These labels can used with a variety of adhesives that allow for temporary adhesion and use of the other side of the label of permanent adhesion to clear containers, allowing the customer to read both sides of the label.
Double-sided tags can be printed on synthetic clothing labels or hard insert tags used in clamshell packaging.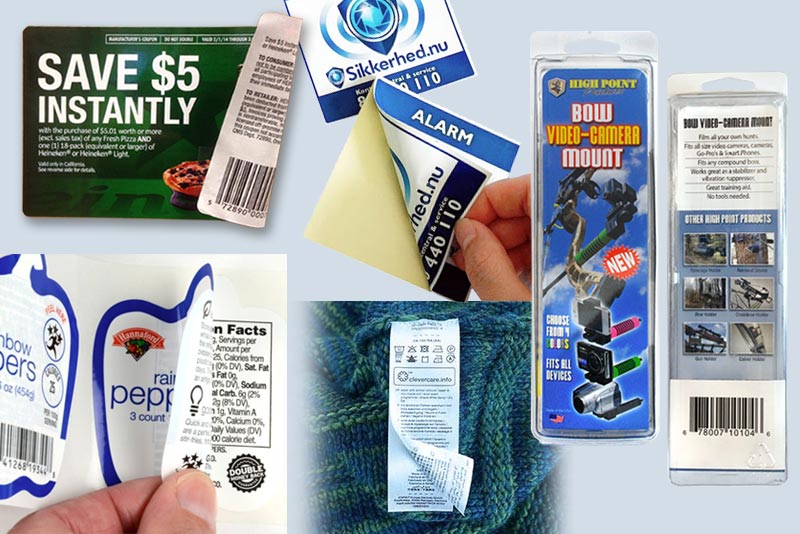 Common Uses:
Clamshell packaging
Automotive window decals
Health and beauty products
Beverage/Glass jars
Recipes for the consumer
Cross marketing/coupons
Informational use (nutritional data/cooking instructions)
Contact the experts of Barcode Factory for pricing on your double-sided label project. We offer economical test orders, samples, a full graphics art department for assistance in design and professionals in thermal printing equipment.