IDENTIFY YOUR PRODUCT WITH GRAPHIC OVERLAYS
Graphic Overlays are widely used on control panels to indicate functions for industrial or commercial control products.
We offer embossing, irregular die-cuts, multi color durable printing and a specialized artwork capabilities.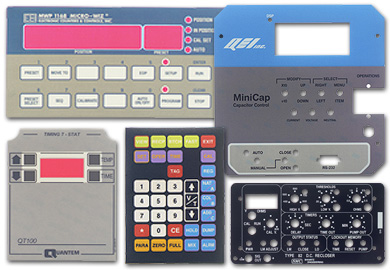 BarcodeFactory offers the latest 4-color process dome labels for no additional cost.
For assistance contact
the Barcodefactory technical sales team for a quote on any Custom label product or for help in finding the right product for your project or application.