High Temperature Thermal Transfer Labels and Tags
Custom Made Labels for Your Extreme Heat Applications
These labels and tags are designed to withstand extreme heat environments for traceability early in the manufacturing process. Our high temperature labels and tags provide identification and barcoding for products exposed to high temperature processes or in contact with hot surfaces, up to 1200℃ (2190 ℉). These labels and tags can be imprinted by most thermal transfer printers. Our materials include HP-150, HP-360, HP-900, and HP-L90.
We can provide you with the complete system of printers, labels, and ribbons designed specifically to operate within your extreme temperature processes. Contact us for recommendations on products that would fit your application.
Common Applications
Steel: Slab, Bloom, Bar, Billet, Plate, Hot Coil, Wire, and Coil Annealing
Aluminum: Sow, Ingot, Billet, Slab, Plate, Homogenizing, and Annealing
Ceramics/ Glass: Baking, Crucible, Setter, and Beaker Management
Electronics: Reflow Process Management
Other: Asset, Tooling, Jig, and Automotive Heat Treatment Management
---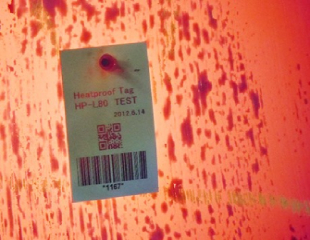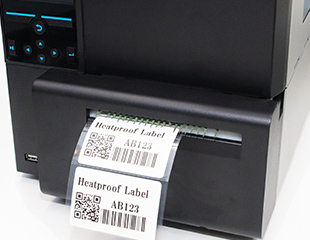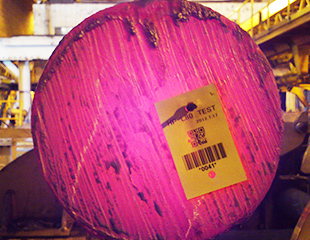 ---
HP-150N
Maximum heat resistance to 350℃
Application temperature from room temp to 300℃
Strong initial adhesion
Excellent ink stability
HP-360
Maximum heat resistance to 600℃
Stronger adhesion over 500℃
Application temperature from room temp to 400℃
Excellent ink stability
HP-900
Application temperature from 450℃ to 900℃
Maximum heat resistance to 900℃
Heat activated adhesive
HP-L90
Maximum heat resistance up to 1200℃
Long term durability after attachment
Print and cut in thermal transfer printer
Please supply the following information:
To which material are these labels being directly applied?
What is the temperature of the material during label application? Is it ambient?
In the case of a heating chamber, what is its atmospheric composition? Will oxygen be present? Additionally, how quickly will the chamber reach its maximum temperature range? Different materials may be suitable depending on the rate of temperature increase.
How long will the material be exposed to a specific temperature (XX F)? Furthermore, how rapidly will the heating chamber reach its peak temperature of 1100°F or higher?
For tags, is a punch hole necessary, or is an adhesive backing preferred?