Multi-Layer Booklet Label
Also know as Expanded Content Labels booklet Labels and Peel Off Labels, offer expanded area to include instructions, coupons and special offers, or variable information. When your label requires more content, we offer a wide variety of peel off, booklet and tab options to create a multi-part label. We offer variable print services that include, promo code variable imprint, client print on demand designs, thermal transfer printing services, and on press OCR quality checks and reporting.
Our multi-part labels include a wide variety of constructions and features. Labels are built to form-factor of your product and project needs. Our large number of production dies on-hand will insure lower project cost. Our print capability is from single to full color, for both large and short run projects.
Contact us to request a quote on your next project.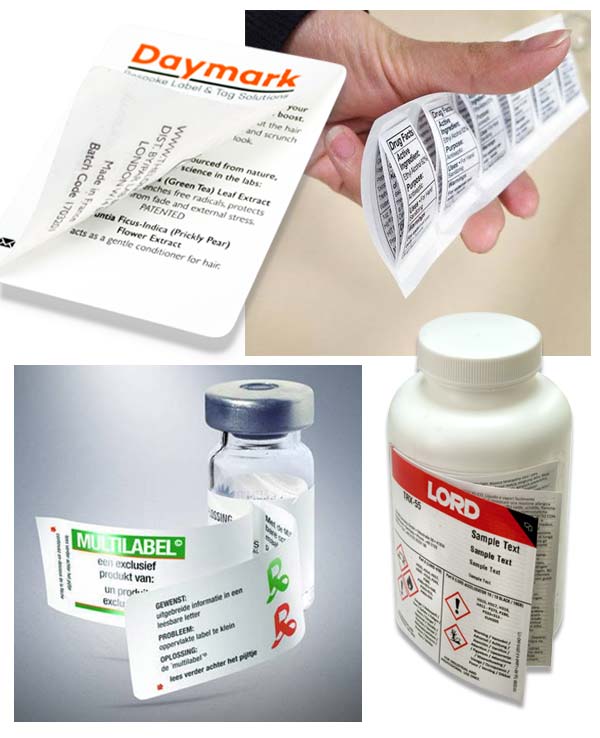 Sample Multi-Part Labels
Booklet or pamphlet laminated (or glued), Multi-layer labels.
Special shape booklet layer labels. Round, rectangle – contact us for available dies.
Booklet with laminated liners designed for rounded surfaces.
Two and 3 part standard multi-layer booklet labels.
Coupon booklet peel off labels.
Short run multi-layer booklet labels. Designed for smaller run project.
Peel off and booklet labels with resealable opening.
For more information or to enroll, please fill out the form or call us at 888-237-8525.