Oil and Grease Resistant Thermal Labels
Oil resistant labels designed for Oily, Greasy or Dirty Labeling Environments
BarcodeFactory offers unique label solutions for any environment. One of the toughest label surfaces to adhere to is a greasy, oily surface. We manufacture custom labels and also offer stock labels specifically for use on greasy or oily surfaces and dirty environments. These labels will adhere directly to surfaces coated with oil or grease and the label will not lose its adhesive strength.
Our oil and grease resistant labels are made of polyester with a special adhesive which reacts with grease or oil-based surface contaminants, making a strong bond to the surface. Our labels are thermal transfer coated and designed for any thermal transfer printer including Zebra, Honeywell, Sato, TSC and more.
Contact us to learn more or receive samples on labels designed to meet the harshest environments. See our stock 2x1 Oiltak label here.
Features
A chemical bond is created as a result of the adhesive reacting with the grease or oily surface
Thermal transfer imprintable on any manufacturers brand of thermal printer
Oil, grease and chemical thermal transfer ribbons used with our labels create an additional strong bond of the label imprinting

Excellent tear strength, dimensional stability and heat and chemical resistance

Improved visibility and tracking by labeling parts that are traditionally difficult to adhere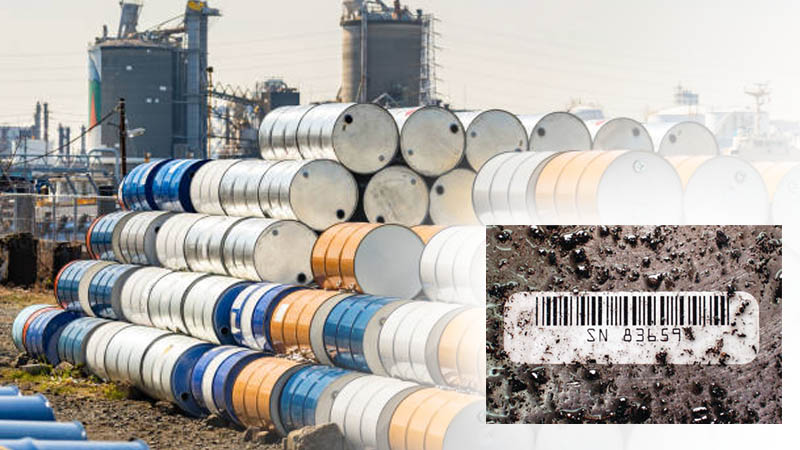 For more information or to discuss your project, Contact Us or call 888-237-8525.