Social Distancing Floor Decals
Durable/ Removable vinyl floor graphics- #stopthespread
Social Distancing is a priority for grocery stores, medical offices and other essential business locations. In response to a growing need to help communicate and implement new healthy distance guidelines, we've created stock floor graphics to help promote prevention and #stopthespread. – (COVID-19 Pandemic March 2020)
Durable and Removable/ Repositionable
All signs are printed on White Vinyl-Removable/Repositionable with Textured Non-skid Laminate.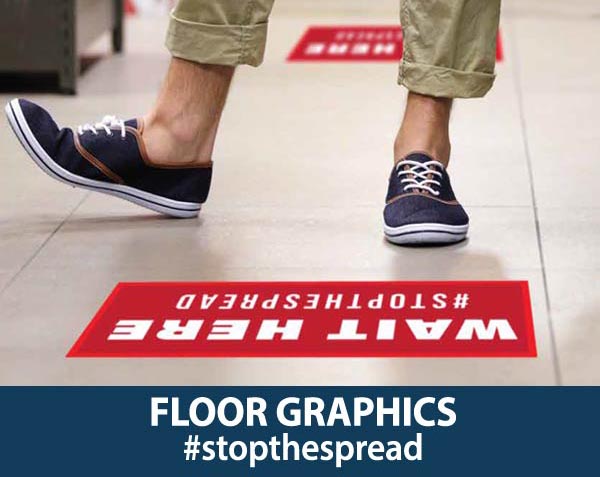 Custom Graphics
Send a personalized message saying how much you care about your customers. The current crisis America is experiencing, needs all of our participation. Floor graphics help remind your customers about social safety and can help you send special messages. Contact us for custom sizes, shapes, messages and colors.
Stock Graphics- Purchase these vinyl graphics here.
1 Pack of 25 Floor Decals-
Contact us for pricing of two or more packs
6" x 12" Rectangle - $125
12" x 18" Rectangle - $320
12" Diameter - $230
18" Diameter - $460
18" x 18" Octagon - $460
For more information or to enroll, please fill out the form or call us at 888-237-8525.