Tamper Evident Labels- Custom or Stock
Secure your products and reinforce quality and your brand authenticity
Protecting valuable assets of any kind can be accomplished by using a variety of Tamper Evident labels. Tamper evident labels are designed to show if anyone has tried to open or access the product or material without permission. Some features include VOID Security labels, that have text appearing upon removal, Destructive labels that shred to pieces, split center that break through printed text, holographic security features and more. These labels can be customized with sequential barcodes or numbers in a wide variety of sizes and materials.
Stock or Custom Tamper Evident labels are made of synthetic thermal materials with specialty pre-die cut patterns or aggressive adhesives and substrate designed to shred if removed. See our Barcode Factory brand of stock tamper evident labels. Custom security labels in blank or pre-printed can be designed to your specifications.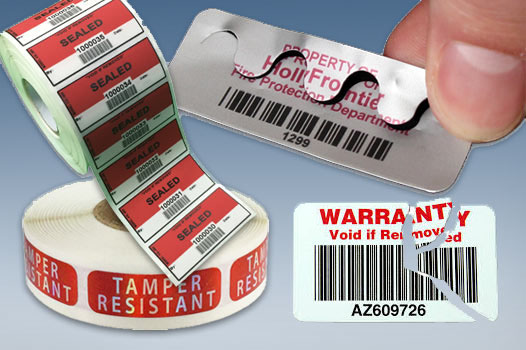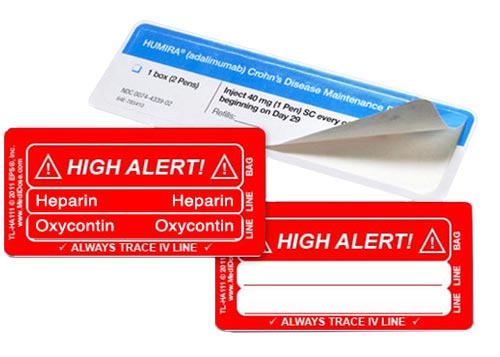 For more information or to enroll, please fill out the form or call us at 888-237-8525.