Twofer Shelf Labels
A patented two sided back-to-back shelf label
Twofer Shelf Labels Back-to-Back Labels are two printed face-stocks adhered back-to-back with an alternating adhesive and release pattern, so there is no liner. Labels are printed on both sides, using the other side as its liner. Shelf label talkers only require adhesive on the top portion. Printing the labels back-to-back removes the need for a liner. These digitally printed, four color labels are less expensive to print and use half the ecological footprint. Available in multiple face-stocks with permanent, removable and or freezer adhesives.
Worth getting quoted
This game-changing shelf-talker label will help retailers cut costs and achieve sustainability goals. Watch the video below then "Contact Us" to start saving money on your shelf-talker labels.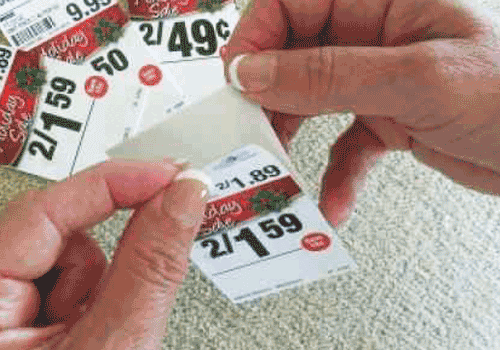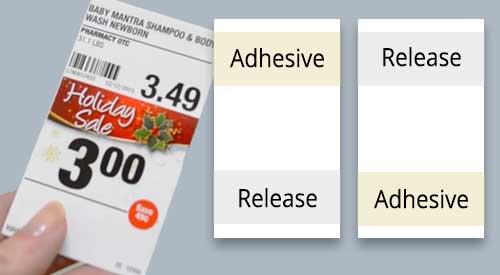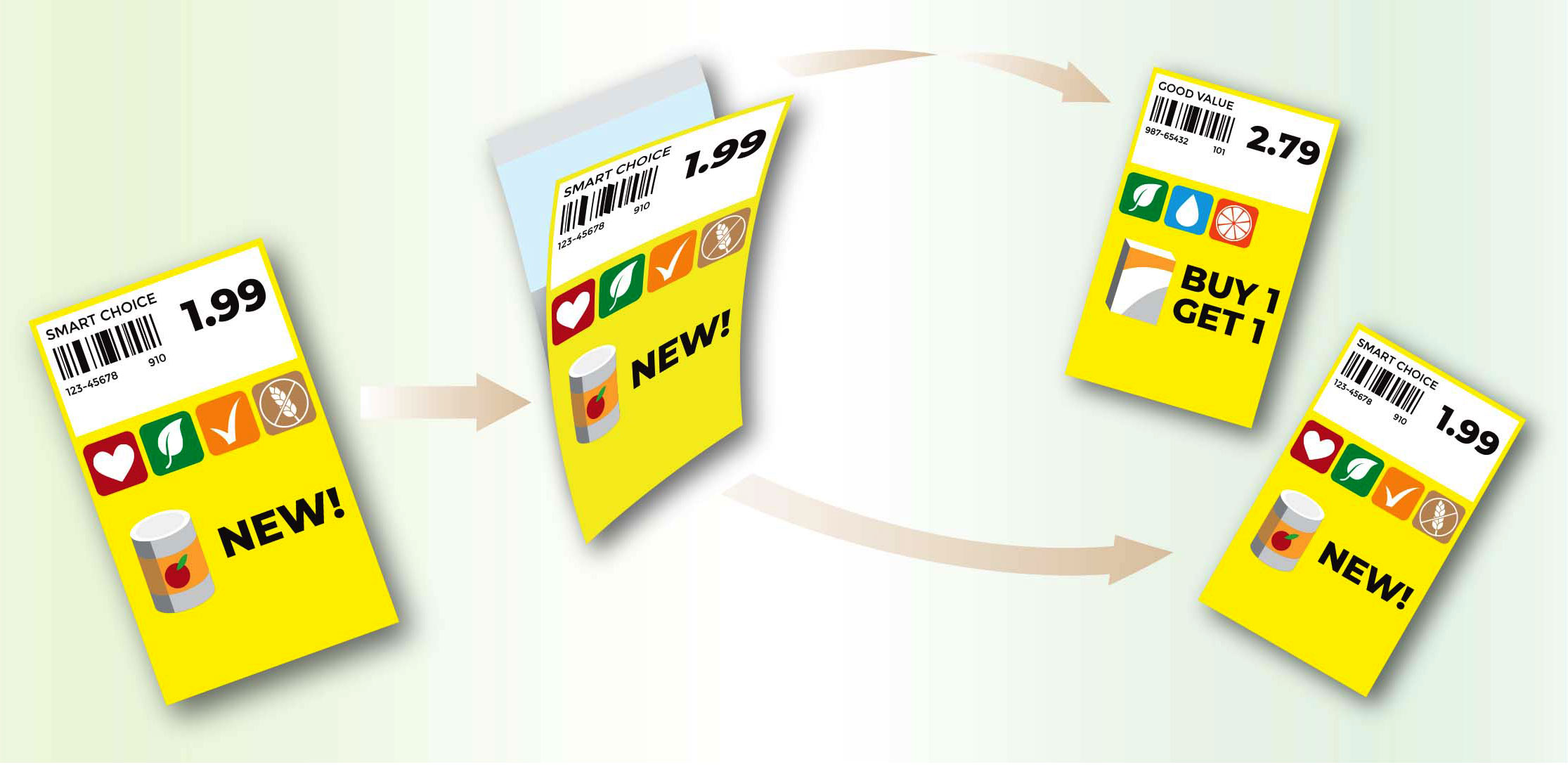 Features
Digital and durable full color labels
No liner saves cost and reduces waste
Freezer and repositionable adhesives make application a snap
Multiple small runs, perfect for digital printing
Variable print. Send us your files
Available in rolls or sheets
Lower Cost
Twice the product per pound
Half the labels to peel and apply reduces labor cost
Half the weight reduces shipping costs
Half the Eco Footprint
Two recyclable paper-based shelf tag labels, without the liner
Eco-friendly paper tags that provide film-like performance
Achieve your sustainability goals
No landfill waste when the shelf talkers are discarded
For more information or to enroll, please fill out the form or call us at 888-237-8525.