UID Military Standard 130 Labels and Tags
MIL-STD-130 UID (Unique Identification Number)
BarcodeFactory has labels and tags that are military specification, MIL-STD-130 UID, (Unique Identification Number), label and tag requirements includes custom pre-printed materials, or complete systems to print your own UID labels or tags. Complete systems include thermal label printers, software labels and resin ribbons to make low cost fully compliant labels or tags.
Product choices include premium polyester UID labels or Metalphoto anodized aluminum tags or labels and Zebra Technologies UID labels. Custom orders include a proof and CAD drawing for approval.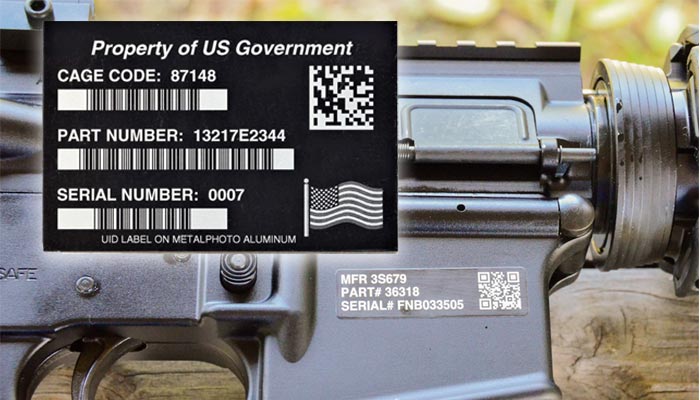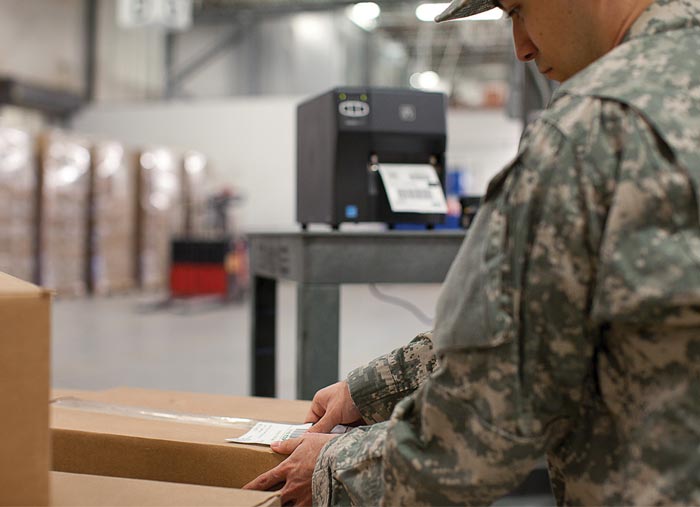 On Demand Label Printing Systems
Our blank labels for on demand thermal printing meet UID compliance. Our label blanks have high strength adhesive for excellent adhesion.
Zebra Technologies Polyester UID Labels
Zebra's UID compliant polyester labels when matched with Zebra resin ribbon meet Mil-Std-130 compliance. See Attached PDF for a list of UID labels.
Metalphoto UID Tags:
Constructed of anodized photosensitized aluminum, (thickness .008" - .032"). We can attach adhesives to meet UID compliance.
Metalphoto Foil UID Labels:
Flexible Metalphoto Foil UID Label will adhere to uneven and rounded surfaces. We offer a .003 to .005" thick Metalphoto Foil. With high performance adhesives added to the back, our foils adhere to the surfaces in the most demanding environments.
Metalphoto Tactical UID Labels
Designed to mark sensitive items without compromising their intended zero reflection/detection design. This label is available to match desert tan or army green.
Metalphoto SandShield UID Labels
Metalphoto SandShield UID Label and SandShield Label Cover are designed for extreme sand or gravel abrasion resistance.
Let us help you with software, printing services, or asset tracking solutions. We handle all types of UID compliance requirements.