Zebra PVC and Composite Cards
Zebra PVC ID cards are ideal for printing government ID credentials, student ID cards, employee ID cards and more.
OUR PVC AND COMPOSITE PVC CARDS ARE GUARANTEED ISO-COMPLIANT AND PROVIDE:
- High Performance image sharpness for rich colors and crisp barcodes




- Reduced card printer wear and tear for lower maintenance costs


- Enhanced security features, such as embedded holograms and custom designs
- Smart-card options including contact and contactless smart cards or magnetic striped cards.

AVAILABLE DOWNLOADS:

Card Security Brochure

UHF Gen 2 RFID Brochure

Supplies usage, shelf life and storage requirements

We'll help you design a solution to meet your business needs!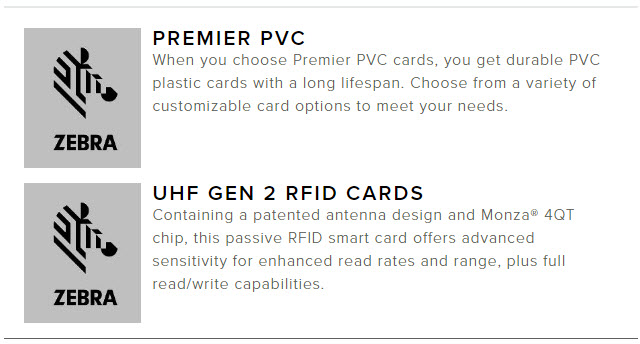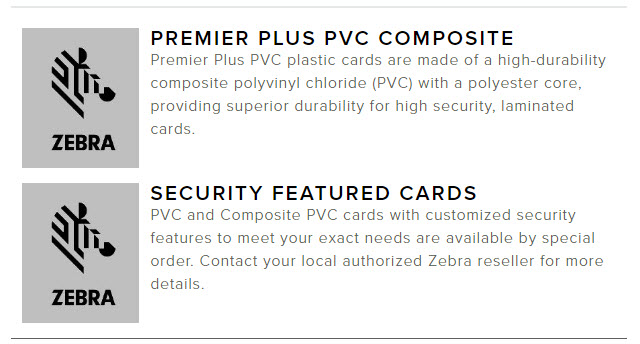 The BarcodeFactory offers a wide selection of services for all available Zebra brand printers & mobile devices. Call 888.237.8525 today to speak with an Zebra Authorized Service Provider today!