Custom Blank Tags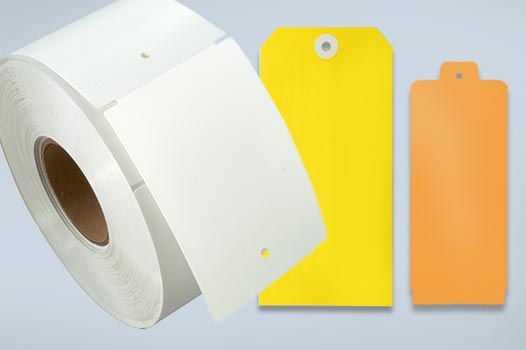 BarcodeFactory offers a large variety of tag types for handwritten or thermal or laser printer applications. We offer both stock blank tags and custom blank tags that can be tailored to your specific needs in terms of shape, size, and material. Our tags are available in sheeted, roll, or fan-fold formats and can be easily printed on using your thermal printer. We also offer additional features such as hang holes, reinforced patches, eyelets, wires, strings, and more. In addition to paper tags, we also offer synthetic materials. Please feel free to contact us to discuss your tag project requirements.
Features
Wide variety of colored papers
Reinforced fiber or metal punch holes
Wire or string attachments
Special packaging to meet your requirements and deployment criteria
Custom printing available on front or back of tag
Numbering, barcoding
Variable printing available
For any shape or size of blank tag, contact our print experts to discuss your project.