Label Applicators

Labeling Applicators are designed to increase the production speed of labeling your products! The cost in time savings is easily recuperated within a short period. From a simple label gun to a completely automated applicator we have the right applicator to meet your budget.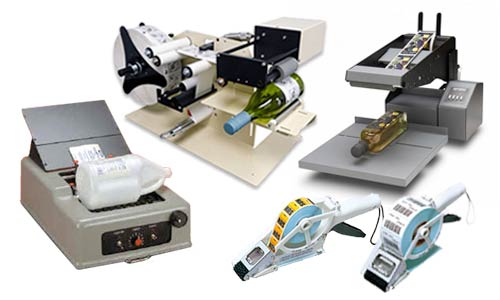 Label Applicators
Semi-automatic Label Applicators increase production speed dramatically. Labels are automatically placed onto the product as they product is inserted into the jig.
Glue based applicators are a unique alternative to traditional labels. These devices pull from a pool of hot glue and wrap a non-adhesive label onto a cylindrical product. They are great for larger labels and reduces label printing cost significantly. This process is typically used for containers or small volume full color non-adhesive labels which are lower in cost than pressure sensitive color labels.
Hand held applicators can range from retail style for small price labels to larger labels for industrial use, where applying is done with a click of the label gun.
For more information or to enroll, please fill out the form or call us at 888-237-8525.