Label Unwinders

The purpose of label or tag handling equipment is for your processes to run smoother, more efficient and most important - more cost effectively. There is a wide variety of equipment to select from. Label Unwinders are an inexpensive option that allows you to purchase, less expensive roll label sizes, reduce label changes and work with every thermal label printer.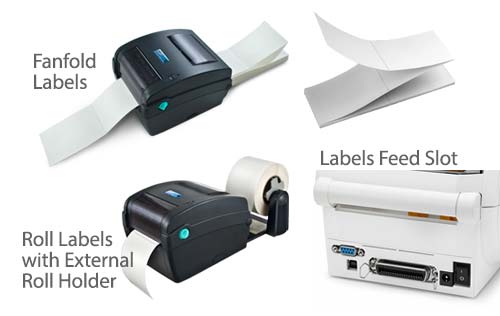 Label Unwinders
Almost all printers have an external feed source in the back of the printer. Label Unwinders help hold roll label material (up to 12 inches) as the printer pulls it in. Options include no adjustment for breaking or adjustable frictionless breaking on Non-powered units.
Rewinders are often used to move labels from one roll onto another for custom quantity rolls. A counter feature can also be available to count labels from one roll to another.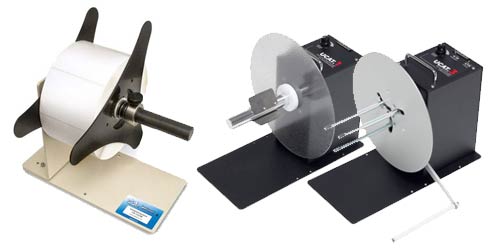 Powered Label Unwinders
Powered unwinders hold a tension on the label as it is being released with a built in Sensor Arm technology. The unwinders can be set to match your print speed exactly, eliminating any strain on your printer. Unwinders allow users to purchase larger core size material. This reduces the cost of the labels typically by 30% or more and also reduces the number of roll changes, increasing operator efficiency.
The left-right position of a powered unwinder behind the printer can be changed as well as the sensor arm.
For more information or to enroll, please fill out the form or call us at 888-237-8525.