Honeywell CK75 Mobile Computer

Upgrade to the Zebra CK75 to allow Android operating system with no change in customer inventory data. A true no-compromise solution! In addition to being smaller and lighter than others in its ultra-rugged class, the CK75 mobile computer is optimized for warehouse and distribution environments with premium, industrial-grade materials for the perfect balance of ruggedness and duty cycle.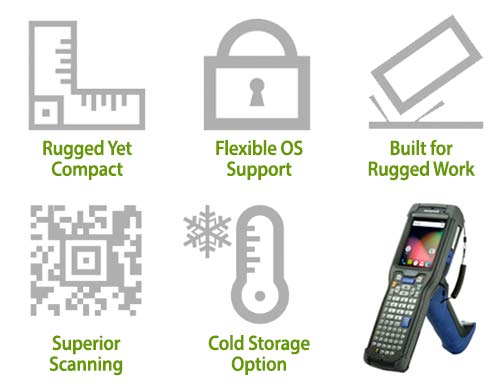 CK75 Features & Benefits
Rugged Yet Compact- 31% smaller and lighter than leading devices in the ultra-rugged class.
Flexible Operating System Support- Supports Windows Embedded Handheld 6.5 and Android 6.0 Marshmallow operating systems for flexible application support and migration.
Built for Rugged Work- Withstands 2.4 m (8 ft) drops to concrete, 2000 (1 m) tumbles and has an IP67 seal rating against water and dust.
Superior Scanning- Industry's fastest and farthest imaging engines deliver superior motion tolerance and barcode read performance.
Optional Cold Storage- Optional Cold Storage version includes touch screen and scan window heaters to support use for extended periods in freezers as well as transitions into and out of freezer areas.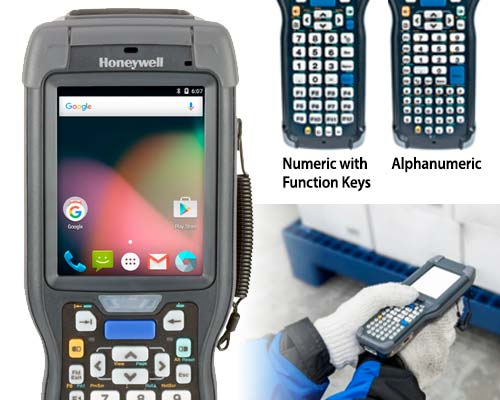 CK75 Overview
The CK75 offers a perfect balance of ruggedness and duty cycle, along with features that focus on enabling flexibility and agility, even in the most extreme conditions. Extend the use of the CK75 mobile computer into cold storage and freezer environments with the heater-equipped Cold Storage CK75 Mobile Computer.
When workload demands shift unexpectedly, the CK75 mobile computer gives workers the flexibility to quickly transition to tasks that require near or far scanning, speech, voice and image capture, without wasting time finding and reorienting themselves on unfamiliar devices. Because the CK75 mobile computer supports Honeywell wired or wireless headsets and voice software, customers have the option of traditional or voice-enabled workflows. With a dual-band 802.11 a/b/g/n WLAN radio, the CK75 mobile computer delivers rock-solid performance and consistently fast response times, even in areas where you might experience low signal levels or intermittent connections.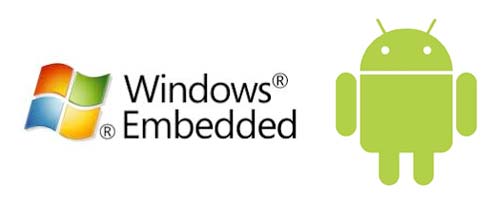 Operating Systems
The CK75 mobile computer also offers unparalleled deployment flexibility, allowing the choice of Windows® Embedded Handheld 6.5 or Android™ 6 operating systems on a single device. Today's Windows Embedded Handheld 6.5 users can continue to deploy CK75 mobile computers into their existing applications running existing software. When the time comes for a transition to new applications based on Android, the CK75 units can be converted to Android 6, saving the investment in computers and peripherals.
BarcodeFactory, a Paragon Print Systems, Inc. Company is committed to providing our clients with the very best Product and Pricing in all our label applications. Since 1994, Paragon has offered clients worldwide with cutting edge technology designed to improved productivity and reduce operational cost. Contact us to discuss your application.