Honeywell Healthcare Mobility Solutions
Honeywell helps you master healthcare operations
Honeywell Healthcare Operational Solutions
The Honeywell product portfolio is a popular and dependable group of technologies made for the healthcare industry. Automatic identification and data capture devices used in healthcare and pharmaceutical operations require fast and precise barcode scanning and mobile computing. Barcode Factory is proud to carry these sophisticated mobile device management tools that allow for remote device administration from a single, centralized location. Honeywell manufacturing is committed to combating the spread of germs through their unique anti-microbial housings. Labels, wristbands and RFID tags are also a large part of their portfolio offering, that your office or lab can rely upon.
For fast help or a quick quote on Honeywell Solutions contact HERE.

Honeywell Solutions to Current Public Needs-
See how Honeywell products are helping shape the future of the healthcare environment. From mobile testing labs to streamlining sample collection, marking, tracking and testing.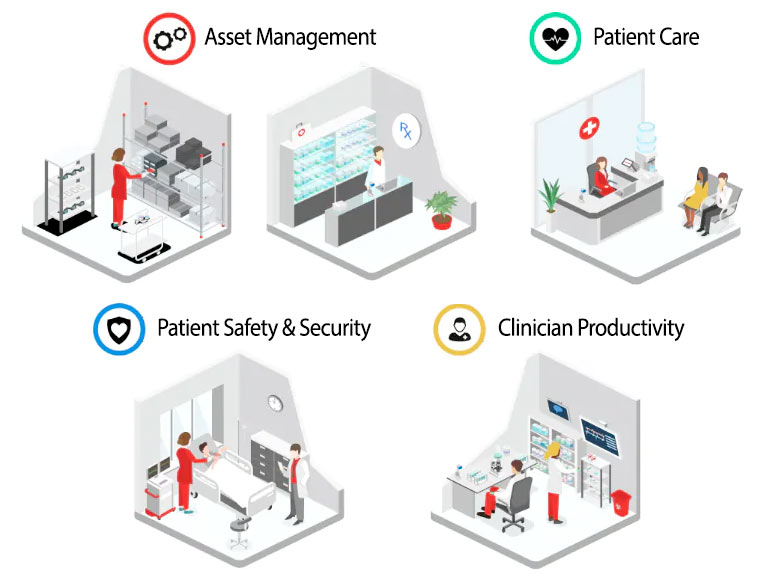 Honeywell Healthcare Answers to:
Asset Management
Patient Care
Patient Safety & Security
Clinician Productivity
Honeywell Dolphin CT40 HC
- The CT40 HC device is designed to make nursing and other patient care workflows faster, easier, and more productive. You also get secure wireless connectivity and enough battery life for a 12-hour shift. Plus, the CT40HC is certified for the FIPS 140-2 Level 1 security requirements.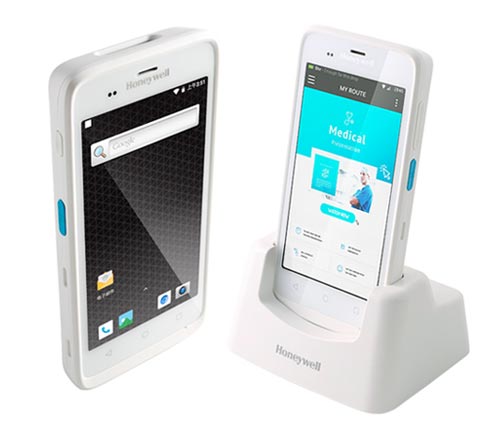 Honeywell ScanPal EDA51 HC
- Purpose-built with the right combination of features and accessories for light-duty applications in healthcare. The ScanPal EDA51 HC helps you deliver excellent care at a low total cost of ownership. The device is also upgradeable through Android Q.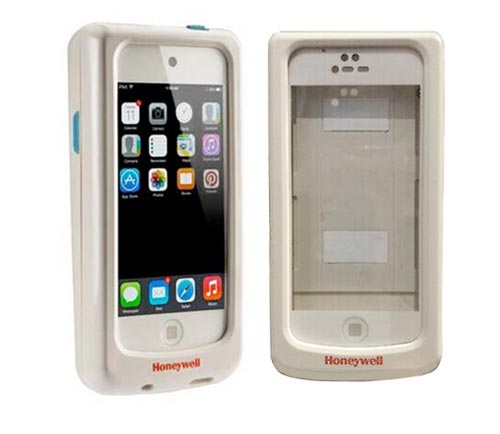 Honeywell Captuvo SL42h
- This enterprise sled encases the Apple iPhone 6, 6s ,or 7 with an industry-leading, integrated barcode scanner and protective, disinfectant-ready housing. The result? A superior tool for clinician workflows.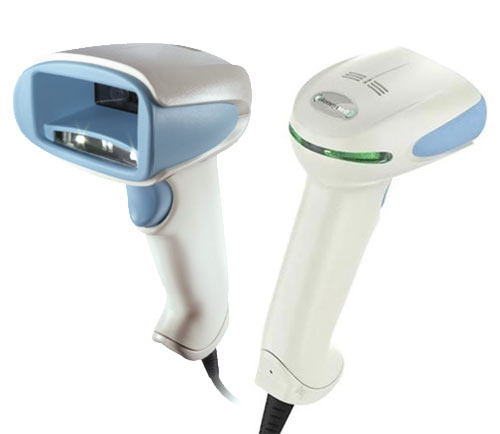 Xenon Extreme Performance (XP) 1950h
- The 1950h corded scanner offers superior 1D and 2D scanning performance using the Xenon XP industrial scan technology. The disinfectant-ready plastic housing resists the broadest range of harsh chemicals.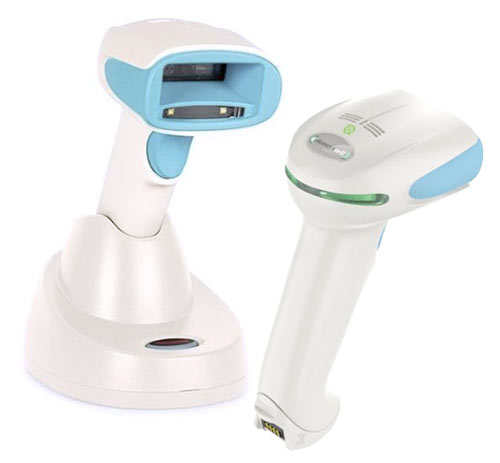 Xenon Extreme Performance (XP) 1952h
- The Xenon XP 1952h cordless scanner ensures that your workers' attention is kept on maximizing patient experience by eliminating wasted time managing cables. Engineered to withstand 1.6 ft tumbles and 50 six-foot drops and a disinfectant-ready housing.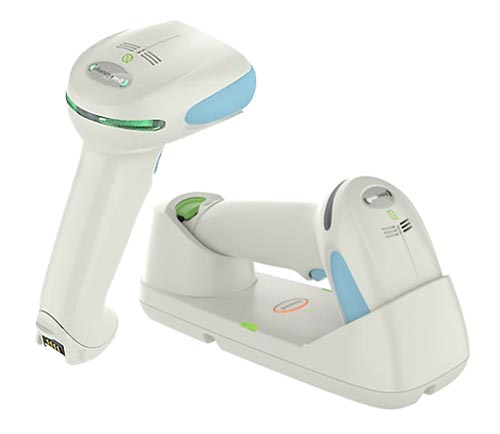 Xenon Extreme Performance (XP) 1952h-bf
- The 1952-bf model is becoming the most popular in healthcare because of it's 30-second quick-charge ability. Maintaining all the features of the 1950 and 1952 models, the addition of a chargeable capacitor makes this the most convenient scanner in healthcare.
Honeywell RP2/RP4
- The RP2 and RP4 are fast mobile thermal printers for use in the most rugged environments. They feature the latest wireless technology for easy, untethered use, increasing worker productivity.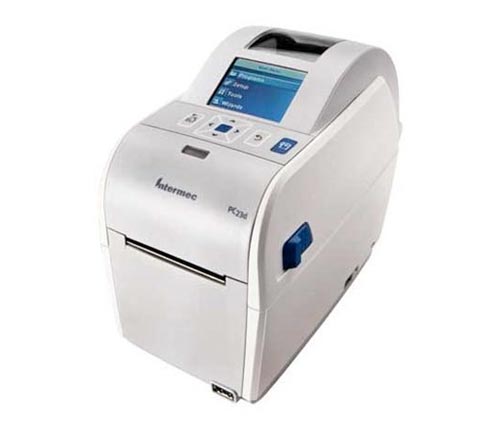 Honeywell PC23d
- The 2"-wide Intermec PC23d direct thermal printer provides an intuitive label and wristband printing solution. It features one-handed media loading for trouble-free use, the fastest throughput in its class at 8 ips for a productivity advantage. and a quick configuration with USB flash drive.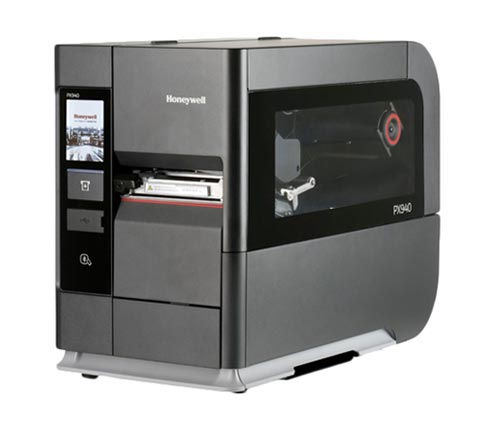 Honeywell PX940V
- The PX940V family of high-performance industrial printers with integrated label verification technology provides error-free barcodes printing. Improve the reliability of all your label printing and accuracy.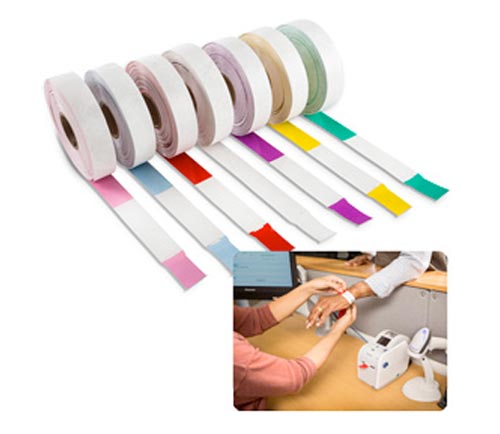 Medical Wristbands
- From film wristbands to ultra-soft sports wristbands, we carry the consumable media that works with all Honeywell printers. Call our representatives for details.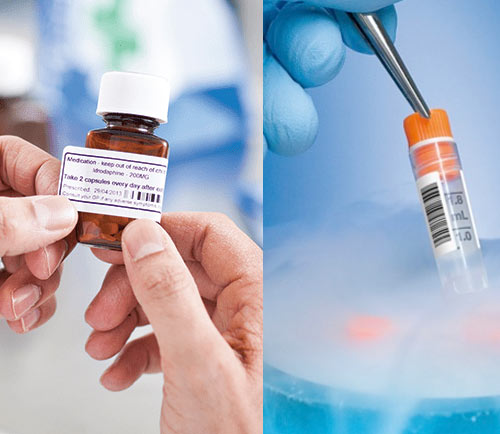 Honeywell Healthcare Labels
- Laboratories, pharmacies and hospitals are required to use certified labels and we offer them all. Cerner Certified, Cryogenic, Slide, Meditech, MISYS and IS Scannable labels are available.
For more information or to enroll, please fill out the form or call us at 888-237-8525.