Zebra MC9300 - Popular Mobile Computer
The ultimate Android ultra-rugged combination keypad/touch mobile computer
It's popular for a reason when you make a product that works consistently and keep making it better, everyone is going to want one. Zebra's MC9000 Series has helped warehouse, transportation and logistics companies, run their businesses for years. The Zebra MC9000 Series mobile computers is an optimal solution for managing mobile solutions in retail, warehouse, transportation and logistics. The MC9300 is Zebra's most recent upgrade of the MC9xx series.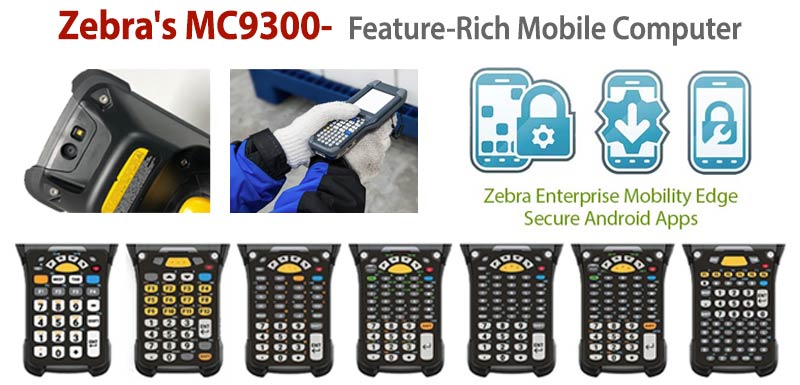 The Ultimate Android Platform
• Maximum Processor Power and memory
The ultra-powerful 8-core processor combines with up to eight times the RAM and 16 times the Flash memory of the MC9200 to deliver superior performance on all your voice and data apps.
• Maximum full shift battery power
Twice the battery run time of the MC9200, and a free PC-based Mobility DNA tool to track aging batteries, and improve workforce productivity.
• Dependable WiFi connections
With 2x2 Multiple-User Multiple Input Multiple Output (MU-MIMO) technology and WorryFree WiFi, a free Mobility DNA tool, you get increased WiFi range and speed.
• A lifetime security guard for Android
With LifeGuardTM for AndroidTM, you get the security updates you need to keep your Zebra Android devices secure every day they are in service — along with easy end-to-end control of the OS update process, plus support for the next two versions of Android (P and Q).
The Ultimate in Application Support
• Run your Terminal Emulation (TE) apps, right out of the box
Integrated support for your TE apps makes it easy to migrate from Windows to Android — no backend modification or user training required. When you're ready to turn your 'green screen' TE apps into elegant touch-centric intuitive screens to boost productivity, Mobility DNA's All-touch TE makes it easy.
Zebra MC9300 Features
Larger touchscreen with advanced technology
Bluetooth Low Energy (BLE) 5.0 for twice the speed and four times the range Bluetooth peripheral performance
Ultra high-resolution photos and videos improve productivity
Rich locationing support
Advanced industrial scanning and an extraordinary scan range
Touchscreen and keypad input
Doubles as a walkie-talkie — with no extra cost
The most rugged device in its class
A model for the most challenging environments
New accessories minimize charging time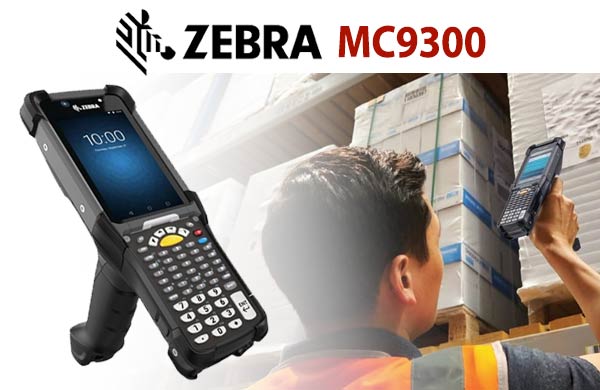 For more information or to enroll, please fill out the form or call us at 888-237-8525.