Non-incendive Class1 Div2 Mobile Computers
Non-Incendive Class 1 Div 2 Mobile Computers for Hazardous Locations (HAZLOC)
Hazardous Location Computers - In hazardous environments, safety is supreme. But when it comes to finding devices that can get the job done both safely and effectively, the choices can seem complicated.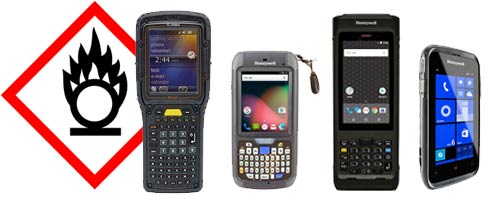 A Non-incendive Device-
is designed for use in environments where the specified hazard may be present, but is not likely to exist under normal operating conditions. Your company's safety engineer can specify which category and associated certifications are appropriate for your application. For more information on hazardous environment definitions, visit the UL website.
Class1 Div2 Compliant Mobile Devices for Hazardous Locations (HAZLOC)-
We understand that the best way to safely harness the advantages of rugged mobile computers in Hazardous Locations (Hazloc) is to employ ruggedized tablets that are either C1D2/C1Z2-compliant or ATEX-compliant, depending on your regional operating standards. That's because C1D2/C1Z2- and ATEX-compliant tablets are engineered with "intrinsic safety" techniques applicable to both "live use" and rugged tablet failure situations in explosive locations.
CID2/C1Z2 is an ANSI/ISA North American certification for hazardous locations. This standard identifies three types of hazardous locations categorized by Class I (gases, vapors and liquids), Class II (dusts) and Class III (fibers and flyings). It also identifies two divisions that indicate the level of explosive elements anticipated in each work location: Division 1 (or Zone 1) means that an explosive environment may be present during normal operating conditions.
Division 2 (or Zone 2) means that explosive environment may be present only during a fault condition and for a limited time.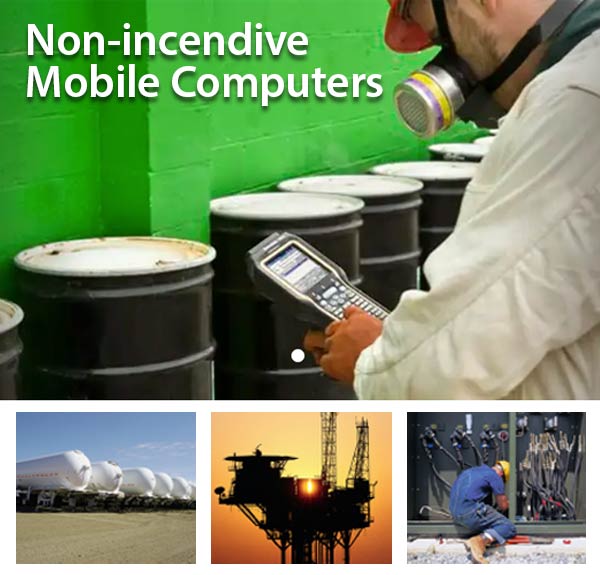 Hazardous Locations-
Streamline Oil & Gas Infrastructure inspections
Improve plant safety and integrity across petrochemical manufacturing
Automate asset management at mining sites
You will always want – and need – a tough mobile device that boasts the highest level of Hazloc safety. That means you'll always want and need a C1D2/C1Z2-compliant or ATEX-compliant device. Don't settle for less when worker safety is mandatory in potentially explosive environments.
For more information or to enroll, please fill out the form or call us at 888-237-8525.