Vehicle-Mount Computers
Rugged computers with special mounts for forklifts
Vehicle-Mount Computers built on Android or Windows platforms, designed for the warehouse. Paragon offers years of experience in vehicle computers and mounting hardware with ultra-rugged construction and ideal for freezer condensing environments in cold storage warehouses, or any standard environment.
A Mobile Office When it comes to the digital transformation of warehouse operations, no other piece of equipment demonstrates the technological advancements made in the industry better than forklifts. You can turn your forklift into a mobile office, enabling your workers to improve your material handling process.
We provide OEM solutions and our own repair solutions for leading manufacturers. These manufacturers include Zebra Technologies, (formerly Motorola and Symbol), Honeywell which include Intermec, Honeywell, LXE and Datalogic. Our technology support solutions are built on ISO 9001:2008-certified quality processes and our cloud-based maintenance management solution.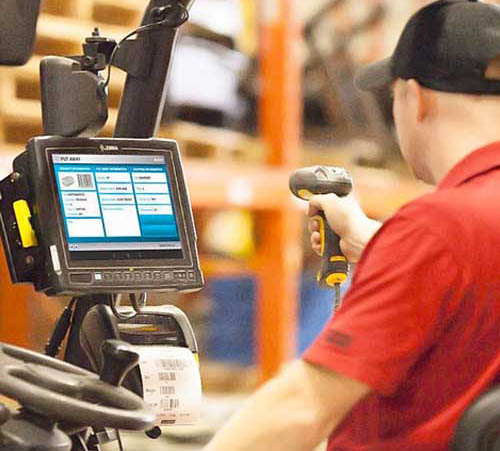 Vehicle Mounted Tracking and Monitoring- Forklifts in many modern facilities are now able to locate, monitor and scan the movement of stock and resources throughout your warehouse. Vehicle Mounted Computers play a big role in gathering instant information and streamlining your operations.
A Mobile Office-
In the past product management was handled from a central office at a base computer. Forklifts operators were told what to move and confirmation proper picking was done at the loading bay. Now operators have instant access to the same desktop information as in the central office. This keeps the operator on the floor longer with fewer mistakes because everything can be instantly verified and updated.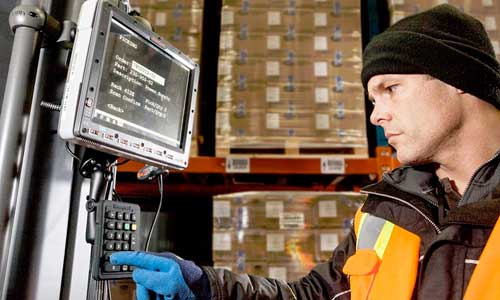 Improving Scanning & Mobile Printing-
Todays drivers can be equipped with excellent hand-held scanning devices that allow them to never leave their seats. Some scanning ranges can reach over 40 feet with great accuracy. Rugged and ultra-rugged devices as well as freezer and non-explosion proof scanners are built to take a beating. Equipping your drivers with mobile printers allow them to flag identified problems, correct mislabeled product or identify missing products.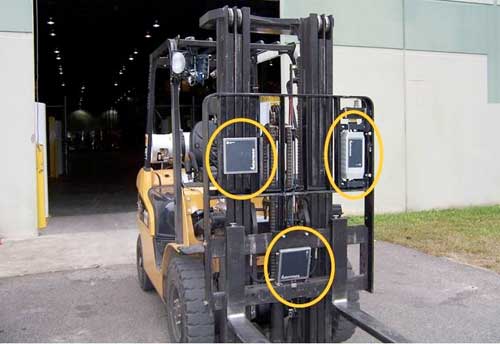 RFID Forklift Tracking -
The increase of over-night and same day shipping has driven the need for extremely fast and accurate inventory tracking. RFID tracking, with sensors attached to forklifts, provide continual item monitoring. Vehicle Mounted Computers allow drivers to locate items directly from their vehicle, saving precious time.
Conclusion-
Small investments into Material Handling Equipment will transform your heavy-lifting equipment into an intelligent vehicle, ready to improve your business. Our versatile enterprise tablets are designed specifically for the demands of industry. These business tablets combine sleek consumer styling rock-solid security, durability and performance.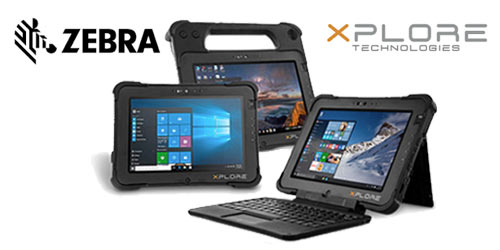 ZEBRA Xplore Ultra Rugged
Ultra-Rugged Windows enterprise tablets combine sleek consumer styling with enterprise class durability, data capture capabilities and swappable batteries. Xplore was purchased by Zebra Technologies in 2019.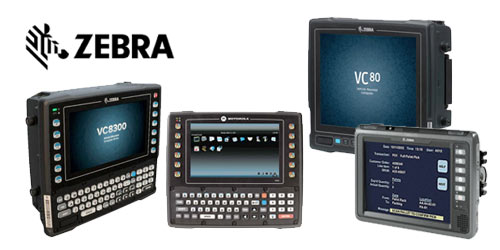 ZEBRA/ Motorola Rugged
Building on Motorola Solution's technology, Zebra has produced a substantial model list of rugged vehicle-mount computers that feature popular keypads and all-touch version.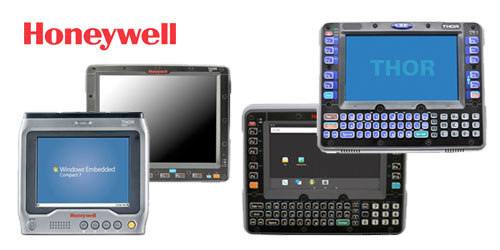 Honeywell Rugged
Honeywell offers an impressive line of Android, Windows CE and Windows Embedded computers. Many models are touchscreen that work with gloves. Standard interface options including GPS, Cellular, WiFi, Bluetooth and NFC are available. The Thor model has an optional powered mounting bases for swapping computers without disconnecting the mount.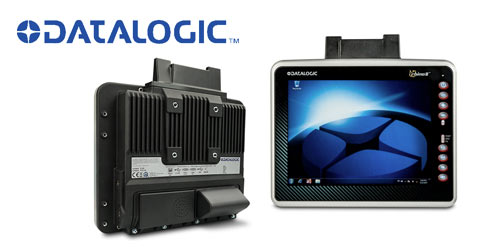 Datalogic
The Datalogic, Rhino II, 10" rugged computer is resistive with Heater for Cold Storage. Featuring a quad core/1.0GHZ processor, 1GB RAM, 16GB SD flash and WiFi, Bluetooth, USB and Ethernet interface. This model is a touch-screen with functioning buttons.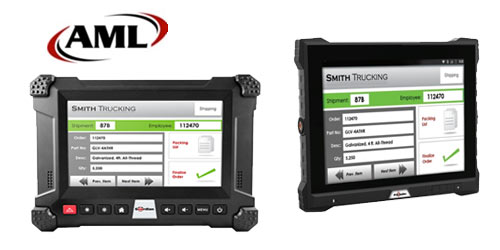 AML
AML manufactures two affordable vehicle-mount computers, one Android and one Windows Embedded. These easy-to-use touchscreen models are great for Inventory Control, Shipping/Receiving, Check-In/Out, Order Picking and Work-in-Progress.
For more information or to enroll, please fill out the form or call us at 888-237-8525.