Zebra OneCare® Plans
Protection for All of Your Zebra Products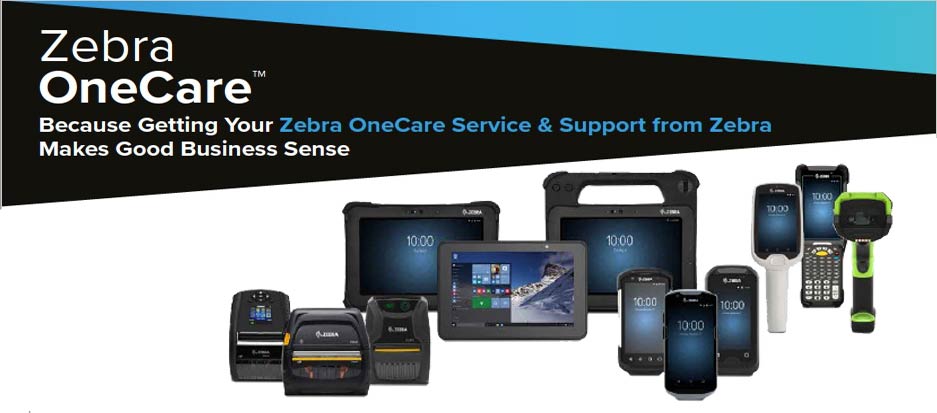 Zebra OneCare® Service Experience
Speak with a Zebra Technical Expert when you have an issue
Download and use the device diagnostic tool to self-troubleshoot
Manage all your repairs with our repair order portal and sign up for status notifications
Keep your Android devices updated with the latest security patches with LifeGuard™
Gain access to all applicable software updates
Maintain visibility to all repair analytics, contract status, entitled serial numbers and tech support tickets with VisibilityIQ™ OneCare®
Our experts speak seventeen languages to support our global customers
Multiple service levels that best meets your business needs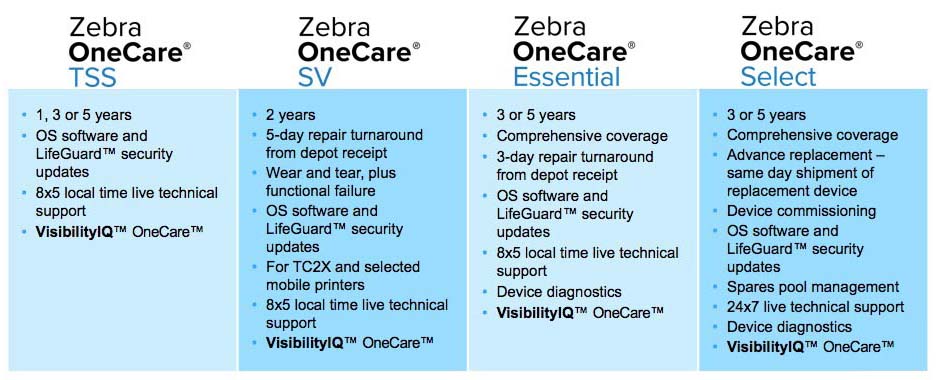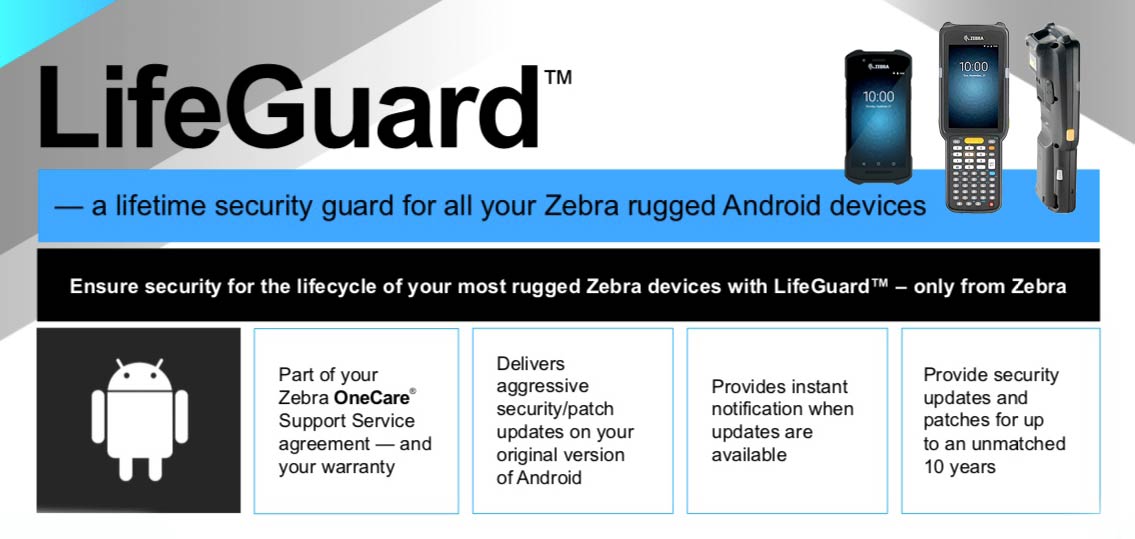 Zebra OneCare® Benefits

The number one concern for businesses using mobile devices is OS security. With cyber attacks on the rise, challenging OS transitions, and shortened security options for older OS, it's more important than ever to properly protect your devices. That's why Lifeguard™ offers lifetime security for all your Zebra rugged Android devices. Professional rugged mobile computers with Zebra OneCare® are protected, unlike standard consumer devices.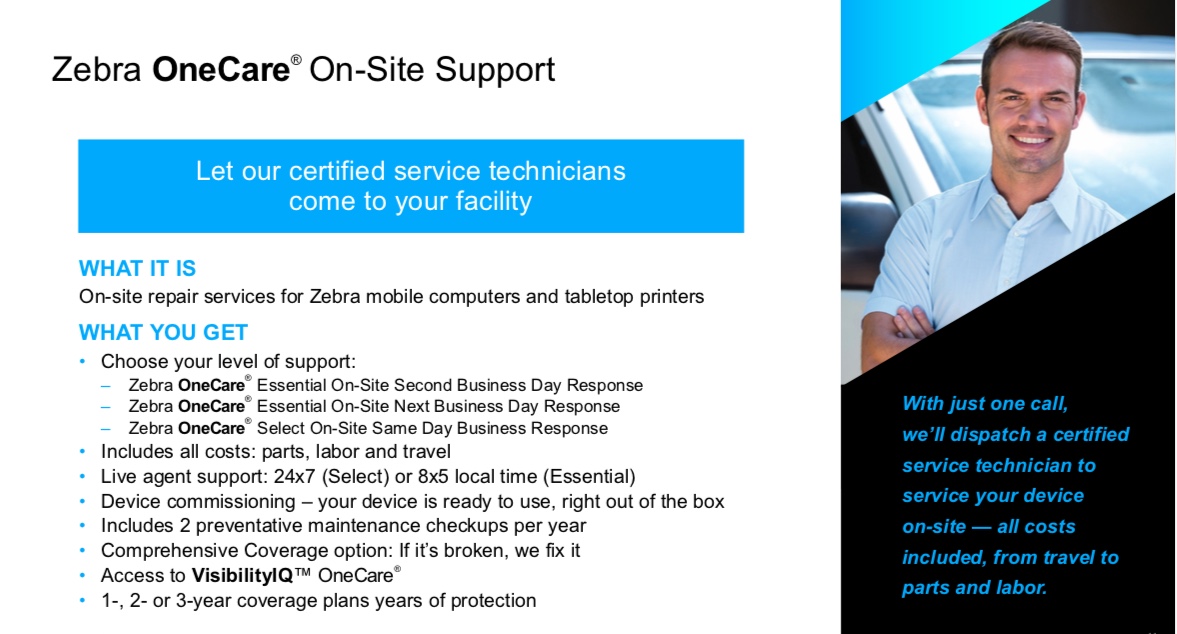 Zebra OneCare® Technical and Software Support (TTS)
Extended Technical Support and OS Software Updates
When managing your devices, you need to know that you can get technical support when you need it - but your standard warranty only provides technical support and software updates for ninety days. With extended technical support, you'll have access to software upgrades and LifeGuard™ Android security updates. You'll also have access to VisibilityIQ™ OneCare® for one, three or five years, with the defined service levels and rapid resolution commitment you need to keep your Zebra devices up and running.

Zebra OneCare® SV
Right-Priced Protection
When warranty coverage isn't enough, but comprehensive service plans are more than you need, Zebra OneCare® SV bridges the gap. You get double the coverage period for manufacturer defects, a five-day turnaround time for repairs at a Zebra depot, two years of technical support (as opposed to ninety days), access to software upgrades and LifeGuard™ Android security updates, and VisibilityIQ™ OneCare®. You'll also have access to multiple services, such as device commissioning, express shipping and more. Available for TC2X mobile computers and select printers.

Zebra OneCare® Essential
Basic Assurance
This core service provides essential coverage for your devices. You get the Zebra entitlements that set the bar for service and support: coverage for accidental damage and normal wear and tear, standard repair turnaround times, and live agent access to software upgrades, Android security updates, Cloud-based VisibilityIQ™ OneCare® and more.

Zebra OneCare® Select
Maximum Protection
When time is of the essence, choose Zebra OneCare® Select. This service includes everything in Zebra OneCare® Essential, plus increased service levels that deliver faster issue resolution. This includes around-the-clock live agent access and a next business day replacement device that's ready to use right out of the box.