Retro-Reflective Labels and Signs
Retro-Reflective Labels for Long Range Bar Code Scanning allow barcode reading up to 50 feet with the use of long-range barcode readers. Retro-reflective labels have ground glass in the label surface, which allows the user to aim the scanner from long distance and see the label surface light up. Only retro-reflective labels can be scanned at long distance making them ideal for reducing labor cost and increased efficiency.
BarcodeFactory offers Retro-Reflective labels with adhesive backing, or mounted to plastic signs, (one or two-sided). We offer stock sizes or can manufacturer any custom size at low quantity and very competitive costs. Send us your file to imprint your variable barcodes on your signs. We can imprint and even install your labels or signs. Call 888-237-8525 to check on sizes and costs.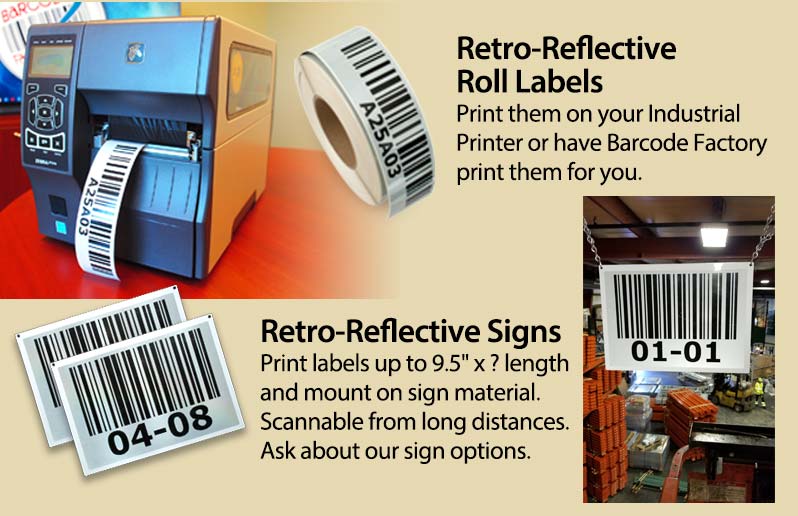 Barcode Factory, a Paragon Print Systems, Inc. Company is committed to providing our clients with the very best Product and Pricing in all our label applications. Since 1994, Paragon has offered clients worldwide with cutting edge technology designed to improved productivity and reduce operational cost. Contact us to discuss your application.