Bartender Voluntary Product Accessibility Template, (VPAT)

The PDF here describes Seagull Scientific Bartender software Section 508 requirements and how the product supports each criteria. For further information on pricing of the software contact us. Feel free to contact us also for any technical questions on Seagull Software.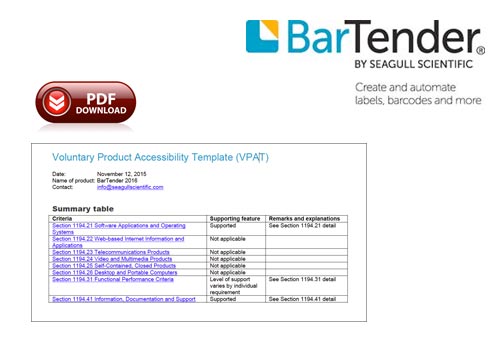 BarcodeFactory, a Paragon Print Systems, Inc. Company is committed to providing our clients with the very best Product and Pricing in all our label applications. Since 1994, Paragon has offered clients worldwide with cutting edge technology designed to improved productivity and reduce operational cost. Contact us to discuss your application.