Free RFID Software Tools
RFID software to test RFID tags and labels
Barcode Factory offers free RFID software tools to test RFID tags and labels in your environment using fixed readers, or download to your RFID handheld. Zebra Technologies, offers these outstanding free software tools to assist with testing and analyzing RFID labels and tags. Contact us for assistance with any RFID project.
RFID Integration Capabilities
Capturing RFID data and integrating this date into your ERP system, inventory management system, or other processes requires software transfer utilities. We can help you integrate RFID data, and capture rules and processes to any ERP or host system. We offer a number of RFID software and middleware solutions. We work with the largest RFID tag manufacturers to find the perfect inlay, label or RFID tag for your application, and we can help you test it through our consulting services or with our labs kits. We are also partnered with the leading manufacturers of RFID hardware to provide you with a wide variety of solutions to fit your project at a low cost. Contact us to discuss your project.
---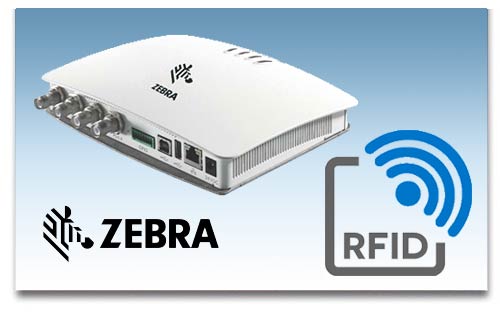 PowerSession - Zebra
PowerSession is a PC-based tool and demonstrates several capabilities of the reader including reading tags from multiple readers, exporting tags, controlling individual reader parameters and RFID protocol settings, upgrading reader firmware etc. It is an excellent tool that can be used to demonstrate the capabilities of the FX7500 RFID reader in a very effective manner. PowerSession allows you to analyze reads from multiple antennas, (up to 9 per reader), and create reports.
---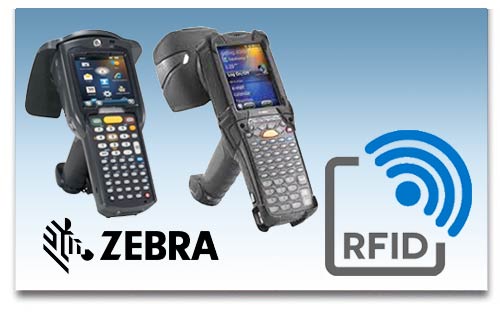 RapidRead - Zebra
RapidRead is a demonstration application that runs on MC3190-Z, MC9090 and MC9190 RFID handhelds. RapidRead provides wireless data capture information like the number (total and unique) of EPC Gen 2 RFID tags that are in range of the RFID handheld. RapidRead can also perform with a Geiger counter mode to locate a specific tagged item. Specific characteristics such as size, color and style are input and audible and the visual cues will guide the user to that specific item. Find answers to your support questions about RapidRead. You'll find a wealth of information and online assistance, including developer tools, software downloads, product manuals and online repair requests.
---
SessionOne - Zebra
SessionOne is a demonstration application for the FX9600, FX7500 and FX7900 RFID readers, SessionOne provides wireless data capture information from fixed readers and antennas, typically used in portal, doorway or choke point applications.