How to Setup Zebra Printer Utilities
Free Setup Utilities for Windows, Android, iPhone and iPad. Quickly and easily configure your Zebra industrial, mobile and desktop printers.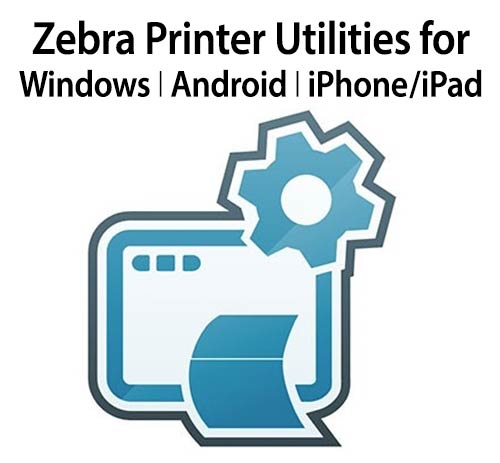 to Download;
Download the Android® version at Google Play Store

Download the iPhone

®

/ iPad® version at the App Store
Android:
System Requirements- This application is tested and supported on Android versions 5.1, 6.x, 7.x, 8.x, 9.x and 10.x.
iPhone – iPad
System Requirements- This application is tested and supported on the following iOS versions and devices:
iOS 12.x, iOS 13.x iPhone 6 through iPhone 11, iPod 7, iPad mini, iPad Air and iPad Pro
Windows
Versions- V1.1.9.1286- Release Notes February 2020- Download from Zebra
V1.1.9.1286- Software February 24, 2020- This application includes the latest version 5.x ZDesigner certified driver and is recommended for driver installation and printer configuration. Download from Zebra