MobiWork Field Marketing Software
Affordable business software for any business with employees in the field
Barcode Factory is proud to present MobiWork's software solution. MobiWork's software solutions empower businesses that employ mobile workers with leading edge, powerful yet simple to use and learn smartphone and cloud based solutions that deliver increased productivity, visibility, service quality and competitive advantage. MobiWork's vision was based on the emergence of the smartphone as a robust business-application platform, providing compelling and unique features in a cost-effective manner. It is too time-consuming and cost-prohibitive for any business to try to develop an in-house mobile workforce software, so an off-the-shelf solution is the best viable approach.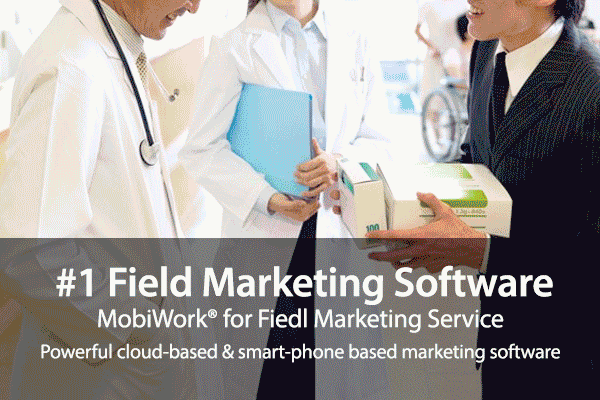 A Complete Field Marketing Solution
MobiWork marketing software helps Merchandisers, Store Checkers, Mystery Shoppers and Field Surveyors complete their jobs effectively.
---
MobiWork Free Trial
---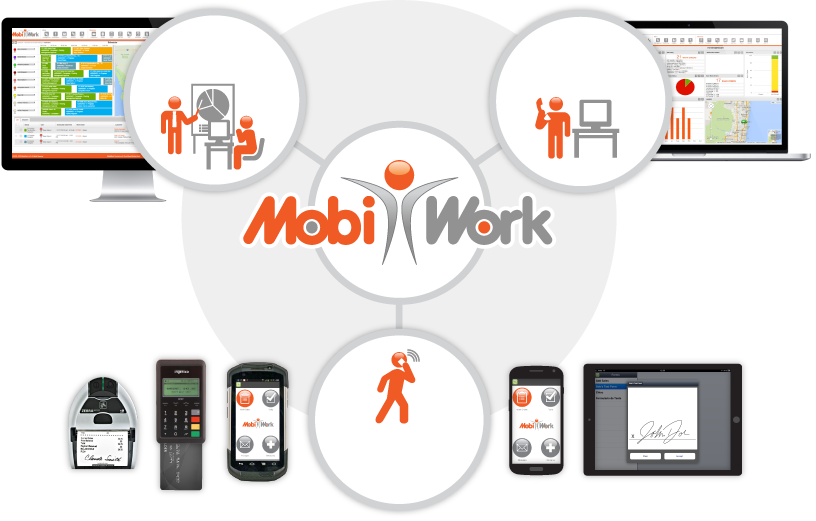 Office Workforce
Customers & Prospects All the information in one place, easily accessible from anywhere at any time.
Scheduling & Dispatching Powerful yet simple to use scheduling & dispatching capabilities to send the best person at the best time.
Estimates Simplify & bullet-proof your estimates from creation to conversion to an actual order.
Work Orders Pre-configured work orders for installations, repairs & maintenance including offline support, forms, actions...
Invoices & Payments Create invoices in the field or automatically on a recurrent basis, capture payments in the field.
Projects Multiple users or crews? Multiple days on-site? Discover MobiWork's project management capabilities.
Workflows Automation Ensure the entire team operates in the same efficient manner and that all the steps are properly done.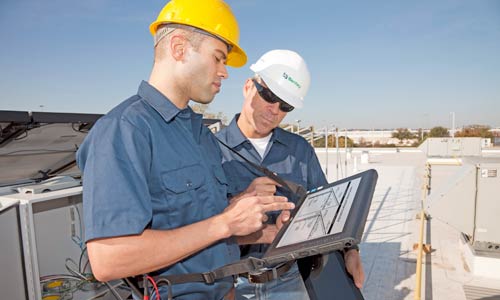 Field Workforce
Work Orders Pre-configured work orders for installations, repairs & maintenances including offline support, forms, actions...
Parts Keep track of all the parts needed to keep your assets running at all times.
Maps & Turn-by-Turn Navigation Google Premier maps & integrated navigation (live traffic, construction, offline, ETA, alternate routes).
Service Contracts & Recurrent Routes Automated job creation to guarantee that customers and SLAs are properly taken care of.
Invoices & Payments Create invoices in the field or automatically on a recurrent basis, capture payments in the field.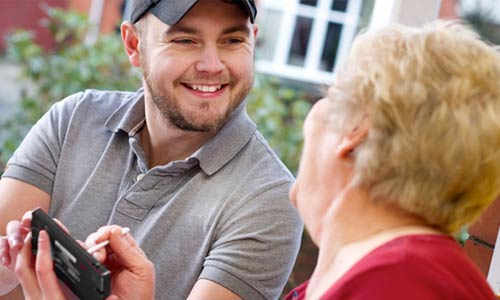 Customer Interaction
Customer Portal Empower your customers, reduce overhead & scale your business while increasing customer satisfaction.
Mobile Forms Paperless mobile forms for flexible, rich (locations, pictures, RFID, NFC, signature...) and powerful (offline logic dependent fields...) real-time data collection.
Notifications & Communications Everyone easily stays informed with automated notifications & reminders, alarms and messages.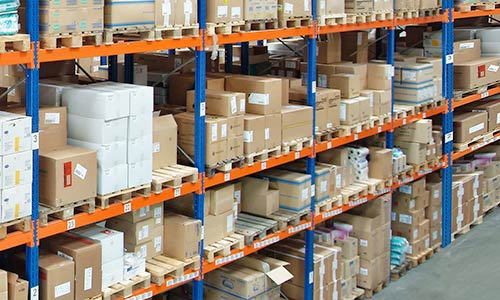 Asset Control
Asset Tracking Keep track of all your assets from anywhere, at any time and from any device.
Asset Information All the information you need at the touch of your fingertips.
Asset Repairs Reduce any downtime and optimize the repairs of your assets.
Asset Maintenance Services Improve the performance and reliability of your assets.
Asset Leasing & Rental Streamline and bullet-proof your asset leasing and rental operations.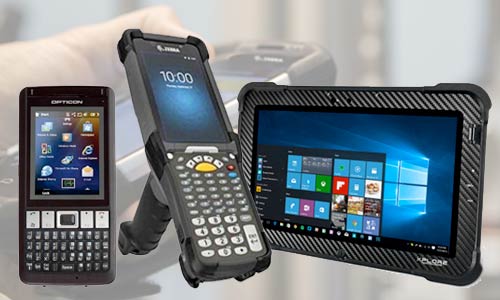 Special Features
Open & Extensible Extensive connectors, frameworks & APIs to integrate with any existing software (QuickBooks, Sage...).
Safe, Secure & Scalable State-of-the-art infrastructure, data replication & encryption, security & privacy audits & certifications.
Easy to Learn & Use MobiWork intuitive, streamlined & highly optimized user interface makes it a breeze to learn & use.
Smartphones, Tablets, Rugged Devices Works offline, full access to locations, signatures, pictures, barcodes, RFID, NFC... & mobile printers.
Dashboards & Reports Real-time visibility to improve performance (status, locations, revenues, job costing, time tracking...).
Built for Your Business Powerful configuration frameworks (fields, mobile forms, status, workflows, etc.) to address any requirement.
---
Smartphone (including tablets and rugged devices) and cloud-based software solution

Map based dashboards with live traffic data and user position

Sales Dashboards

Complete Key Performance Indicators (KPI) visualization and live updates

Route planning (including one-time schedule creation and recurrent routes)

Route Optimization

Powerful scheduling and dispatching including live updates from the field...

Multiple Views

and powerful dispatching capabilities (drag & drop, current location, skills, closest in next 7 days)

Complete customer management including maps, territories...

All the information you need in the office or in the field

State-of-the-Art Work Orders...

Project management including kanban diagrams, job costing...

Products catalog and multiple price lists...

Parts management, multiple warehouses, inventory management

Invoices including PDF renderer, signature, mobile printing...

And payments capture directly in the field

Mobile Forms with geoTags, images, signatures, barcode and QR-code Reading

Advanced PDF renderers including images, signatures, and maps

Specialized complex forms such as Proof-of-Delivery (POD) or interactive troubleshooting guides

Advanced asset management, tracking, maintenance and repair services

Specialized asset management such as containers

Complete assets dashboards including live operational and maintenance status

Sales orders

Sales orders dashboards and reports

Turn-by-Turn Navigation

Automated mileage computation (ideal for expenses validations and reimbursement)

Superior location tracking

Innovative in-transit / on-site automated analysis

Superior maps based visualization (Google Maps Premier)

Planograms and planograms Compliance

Store inspections

Store inventory and audits...
MobiWork will transform your entire organization and unleash its full potential
Grow Your Business
MobiWork dramatically increases productivity, reduces costs and provides real-time information exchange and visibility into every aspect of your business.
Empower Your Team
MobiWork simplifies the day-to-day life of every single member of your organization allowing them to perform at their best from anywhere, at anytime and on any device.
Built For Your Business
Every business is unique. MobiWork can be easily configured to fit your business, no matter how specific your requirements and industry.
---
Numbers Speak Louder Than Words

$450 Million+


Estimates

10 Million+


Work Orders

17 Million+


Forms

2.1 Billion+


Locations

5.0 Rating


Google

5.0 Rating


Capterra

4.7 Rating


Android

5.0 Rating


Software Advice