Bartender Automation Software
Create powerful applications, configure and automate your labeling
Giving you the tools to build flexible label and document printing applications that integrate with your current business systems, BarTender Automation Edition is ideal for businesses that rely on speed and accuracy. BarTender Automation Edition adds highly configurable automated processes and printing on top of Bartender's industry-leading intelligent templates.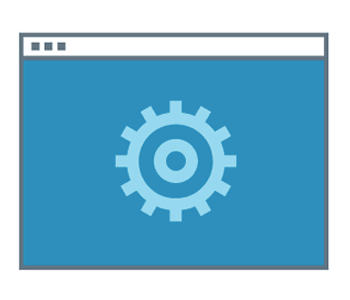 Reliable Automated Printing
Add intelligence to your printing system by executing automated actions based on data-entry events.
Sophisticated Integrations and Processes
Seamlessly connect BarTender's automated label printing processes to your existing business systems.
Powerful Design with Intelligent Templates
BarTender's Intelligent Templates improve design quality, reduce label maintenance, maximize printing performance and help you stay in compliance with changing standards.
Legendary support around the world
Our global offices and deep online resources combine to provide support for all BarTender editions 24 hours a day.
---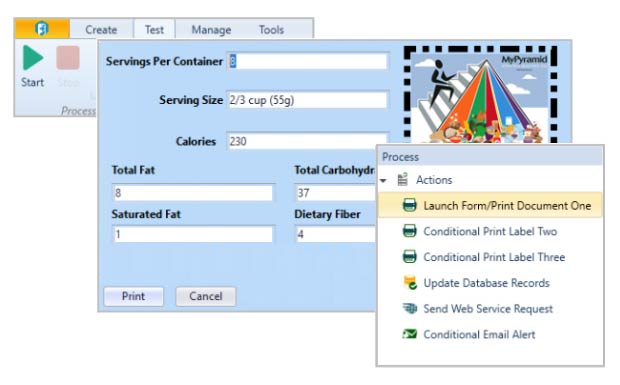 Process Builder
Without writing any code, build your own BarTender label printing application by linking processes and actions to one another to create Intelligent Forms ™.
---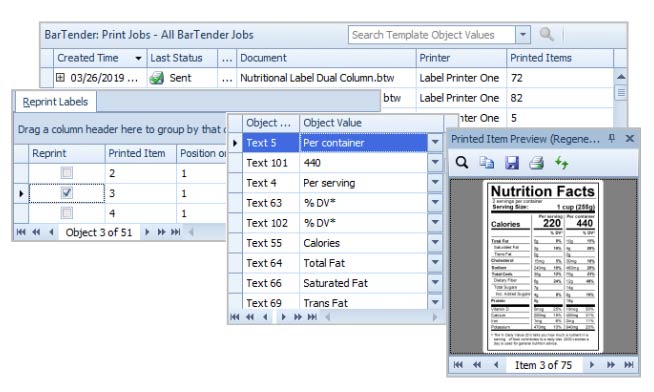 Reprint Console
Easily recall print history and reprint an identical copy of a damaged or missing label.
---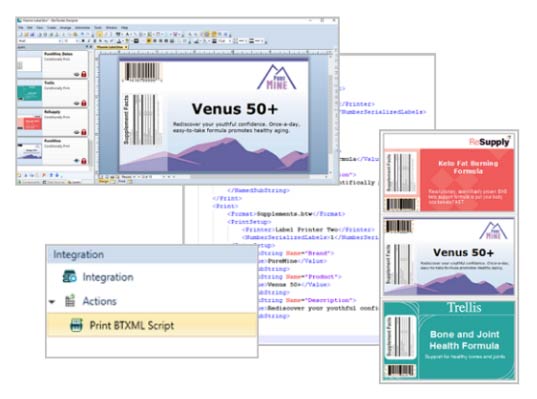 The full potential of Intelligent Templates
Leverage the automated potential of BarTender to maximize the power of your Intelligent Templates ™.
---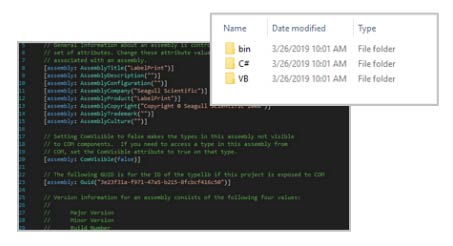 .NET SDK
Take charge of your label printing experience by integrating your own application around the BarTender print engine.
---