Bartender Enterprise Software
Complete management of your entire label system
Bartender Enterprise is ideal for businesses that operate in heavily regulated industries or span multiple locations and need to control design and printing throughout the organization. BarTender Enterprise Edition meets the needs of companies with demanding label needs that integrate automated templates, mobile device printing and SAP certified and Oracle validation.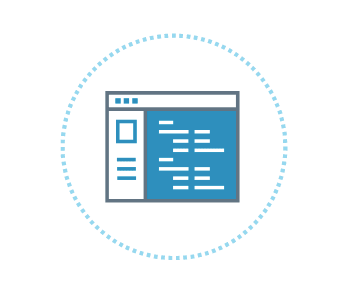 Powerful software for demanding requirements
The world's largest companies trust their production lines and supply chains to BarTender.
Sophisticated Integrations and Processes
Manage, secure and control your entire solution across thousands of printing locations.
Librarian for optimized workflow
Centralize your label repository, track and trace label revisions, assign roles with procedures, and recall previous label revisions.
Print from browsers smartphones or tablets
Use the device of your choice to select label designs, complete print-time data forms and launch print jobs to any printer on the internet.
Easy, flexible powerful design with Intelligent Templates
BarTender's Intelligent Templates improve design quality, reduce label maintenance, maximize printing performance and help you stay in compliance with changing standards.
SAP certified, Oracle validated
Leverage our trusted integration methods with Oracle and SAP to unlock automated label and document printing quickly and with confidence.
Legendary support around the world
Our global offices and deep online resources combine to provide support for all BarTender editions 24 hours a day.
---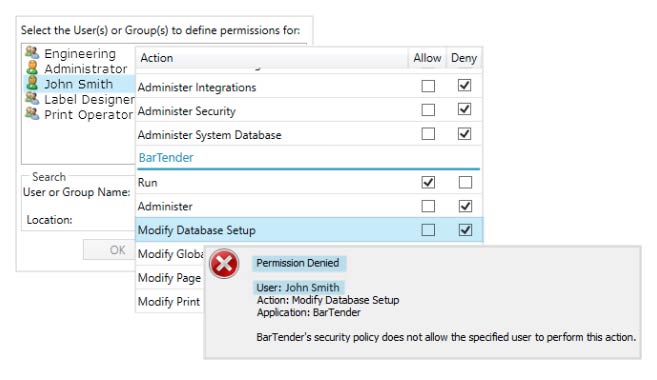 Security, electronic signatures, and document encryption
BarTender provides auditable, secure processes that enable compliance with industry regulations.
---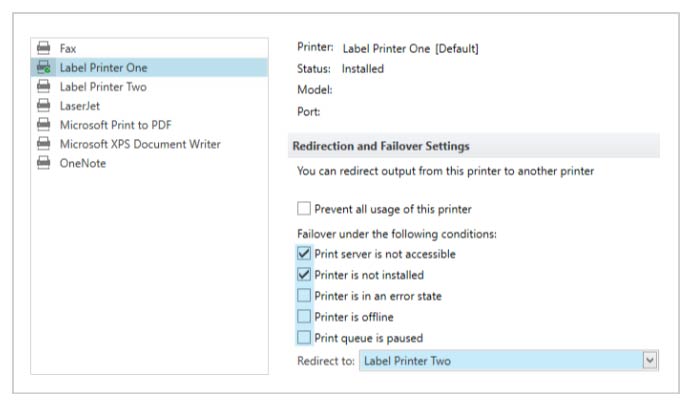 Printer failover
Printer encountering an error or unavailable? No problem. BarTender Enterprise Edition can automatically switch to a predetermined available printer.
---