Parse GS-1 Labels with Zebra Label Parse+ Software
Software that lets the scanner read multiple barcodes at once.
Zebra Label Parse+ Introducing Label Parse+, a complimentary Zebra DataCapture DNA tool that captures all the required barcodes on one or more labels, with one click of the scanner. The data is intelligently parsed, instantly — only the information you need is transmitted to the right fields in your application, in the right order. So whether you're capturing lot number and manufacturing location for track and trace or deliver- and sell-by dates for better inventory management, you can be sure the information you need on your products throughout the supply chain is available and accurate.
Zebra data capture devices contain DataCapture DNA, the genetic code that simplifies the entire Zebra scanning experience with unrivaled device manageability, innovative-driven performance that maximizes workforce productivity, and faster and easier application development.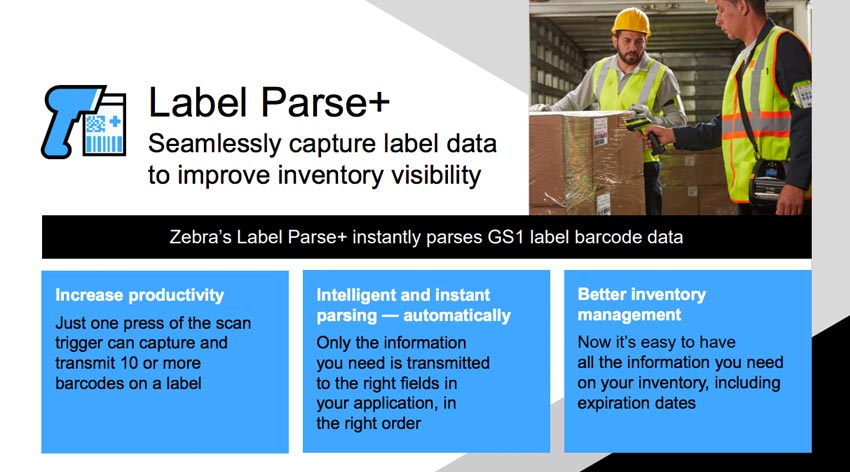 Increase consumer safety and more with complete traceability Label Parse+ helps manufacturers, logistics and retailers track and trace products throughout the supply chain to meet compliance requirements and enable targeted recalls that protect consumer safety.
Easily program your Zebra scanner - Increase consumer safety and more with complete traceability
Configuring your Zebra scanner is as simple as 1-2-3 with our user-friendly 123Scan scanner configuration utility. Intuitive enough for first-time users, 123Scan will walk you through the process of configuring your scanner to generate a parsing rule that captures GS1 barcode label information in the precise order your application requires.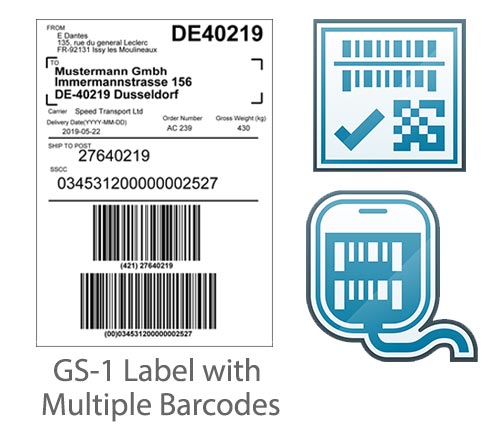 Uses for Label Parse+
Retail • Back of store/ receiving • Track and trace • Inventory management
Manufacturing • Track and trace • Inventory management • Work-in-process (WIP)
Transportation and Logistics • Track and trace • Inventory management • Cross-docking