ViZiTrace RFID Software
Fast track your RFID implementation today with the industry's simplest solution.
Business's require real-time information to gain visibility in their enterprise. With hardware, talking to software, talking to the cloud, BarcodeFactory's intelligent enterprise-level solutions give you instant connectivity and unrivaled visibility. Our ViziTrace software provides the method to connect your RFID data with any system and help you gain visibility in your business processes.

ViziTrace's Modules and Their Features Include:
Web-based administration functions
Asset inventory and tracking by location
Web-based reporting functions
Unlimited user-defined locations
Unlimited Assets and Attributes
Easily connects to existing BI and ERP Platforms
Track chain of custody, asset status and location changes
ViziTrace's RFID Platform can be easily integrated with your existing BI, ERP and other data management tools.
ViziTrace is an enterprise-class RFID visibility platform that makes it simpler than ever for business to implement RFID quickly and effectively. This platform reduces human effort and error and gets you on the fast-track to deploying RFID with pre-built interfaces, handheld apps, highly configurable software and dependable performance.
BarcodeFactory, a Paragon Print Systems, Inc. company is committed to simplifying the integration and use of RFID and Barcoding technology. We offer site analysis, tag testing, professional integration, consulting and installation. We are premier partners with the world's largest RFID and Barcoding equipment, Label and tag manufacturers. This provides our clients with the very best pricing in RFID hardware and supplies. We can manage the entire process from concept to installation. Since 1994, Paragon has offered clients worldwide with cutting edge technology designed to improved productivity and reduce operational cost.
---
RFID Benefits at a Glance

A Faster Return on RFID
The power, capabilities and simplicity of ViziTrace helps accelerate deployment timelines and your ROI. With pre-developed interfaces and applications, ViziTrace eliminates the need to build your own RFID software.
---

Customized for Your Needs
From day one, ViziTrace offers easily customizable features such as data storage structures for any metadata, locations granularity, handheld applications, canned business reports and a report writer, while its modular structure lets you purchase only the components you need, when you need them.
---

Superior Scalability and Growth
With the scalable architecture and ease of integration into existing business or ERP systems, and then scale from one application area to enterprise tracking applications across multiple sites. From Small Business to Enterprise, ViziTrace makes the most effective RFID applications accessible to any business.
---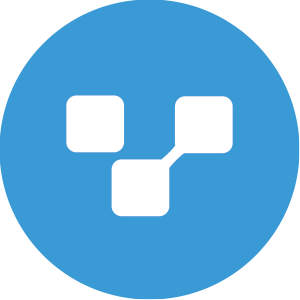 ViziTrace is used to power a variety of tracking applications such as:
Work In Progress (WIP) Materials
Warehouse and Distribution Machinery and Tools
IT Equipment, Documents and Files
Containers and Other General Assets
Employees, Staff and Visitors
---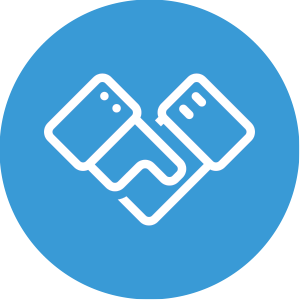 ViziTrace Enterprise features:
Highly Configurable and Flexible
Asset Tracking History
Unlimited Number of Asset Types and Information
Built-in Reporting and Custom Report Writer
Application and Device Configuration Management
Application scalability, Security and Reliability
---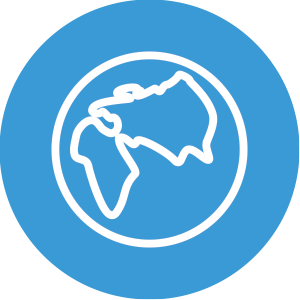 ViziTrace Portal features:
Aggregates and Filters RFID Data
Business Rules Logic Processing and Alerts
GPIO for Lights, Buzzers, Motion Sensors, Pressure Sensors and Door Locks
RFID System Monitoring and Diagnostics
---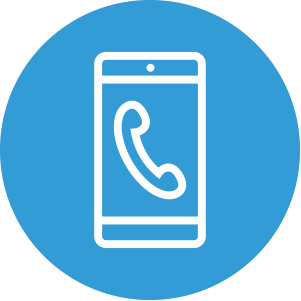 ViziTrace Mobile provides anywhere access to:
Manage Assets
Locate Assets
Manage Asset Lifecycle Changes
Inventory in Seconds
Support Barcode and RFID
---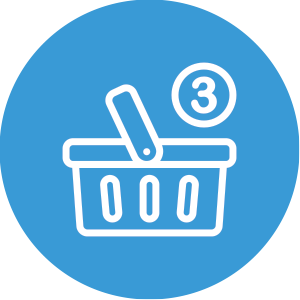 ViziTrace Smart Cart features:
High Volume, High Reach Inventory
High Speed and Accuracy
Mobile RFID Scan Cart
Tiered Telescoping Antennas for the Tallest Racks
---
Our Implementation Process
Fast track your RFID deployment today with our efficient process.
Whether your RFID implementation need is big or small, our streamlined process will remove unnecessary complexities and added expenses to get your company up-and-running in no time.

Assessment
Our trained team will perform a comprehensive discovery process and on-site assessment to review the unique requirements of your assets, processes, workforce and environment. This step is what allows us to choose the best solution approach, type of tag and infrastructure needed to capture all the necessary information.
Design
Using the information gathered in Step 1, our team will develop a customized plan that includes all the hardware, software and services recommended for your company. This plan will be presented as a layout of your environment that features readers and asset tracking points for your review and endorsement.
Implementation
Strict project and quality management methodologies are employed throughout the execution of the implementation plan. This includes weekly implementation team status meetings to ensure communication and buy-in on tasks, responsibilities and target completion dates. Most project implementations can be accomplished within 60 days.
Support
Following the implementation, we will provide dedicated hardware and software solution support. This includes support for new software releases and access to our partner program for additional value-added benefits.