Blank or Variable Retro-Reflective Labels
Blank or Variable Barcoded Retro-Reflective Labels
For long range barcode scanning nothing beats retro-reflective labels. Retro-Reflective surfaces increase barcode scanning of up to 50 feet, which reduce labor costs and increase efficiency.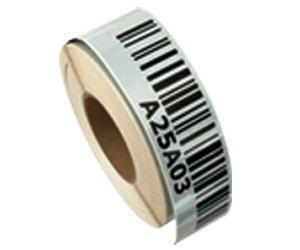 At BarcodeFactory you can find blank or pre-printed retro-reflective labels and signs in both stock and custom sizes. We have rack mounted labels, or labels mounted to plastic signs. We also pre-print variable data barcode as an option, so you can receive your labels ready to deploy. Our variably printed retro-reflective labels are tested for 100% readability.

From start to finish, we offer everything you need to deploy long range scanning in your warehouse including retro reflective labels, long range readers and installation in your facility anywhere in North America. Call or email to tell us about your project.