Retro-reflective Labels
Retro-reflective Label Material
Retro-reflective labels are designed to be scanned from long distances. The material is designed to reflect light directly back to its source, making it perfect for industrial rack labeling and placard signage in warehouse applications. Ask about our custom placard signs.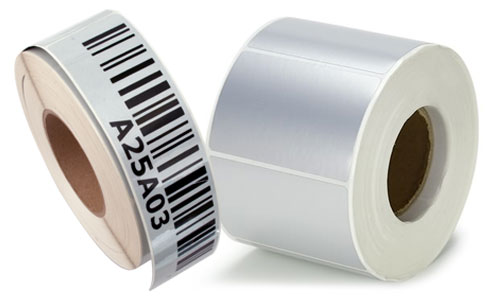 Applications: Warehouse rack location and aisle labeling where scanning distances range from 20 - 40 ft.
Minimum Application Temperature: 45° F
Service Temperature: -40° to 300°F
Outdoor Durability: Two years (depending on exposure conditions)
Tear Resistance: Excellent
Surface Application: Corrugate, paper, packaging films, most plastics, stainless steel and glass
Description: 5.5 mm retro-reflective polyester film designed to reflect light back to its source, meets or exceeds L-S-300C, Table IV, reflectivity 3. Featuring a permanent acrylic adhesive with very high shear rating
---
Browse our retro-reflective label stock or contact us below.